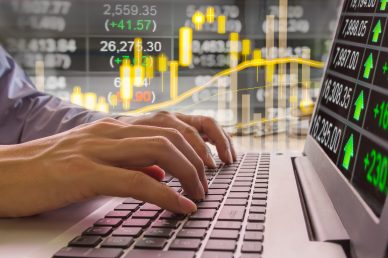 Trading in the financial markets has become broadly accessible over the past few years. More and more people are looking for additional sources of income. The forex market is the largest, most liquid, and most lucrative market there is. With so many market participants in the game, forex is a highly profitable niche for doing business. While most people simply start trading, trying to snatch their piece of the pie and profit from constant market swings and price fluctuations, those with an entrepreneurial mindset see a vast potential in the trading industry. They get this hunch that the forex niche is a highly promising sector that has a lot more to offer. So they start thinking about setting up their own brokerage.
But once they do some in-depth research, they come to realize that opening a brokerage requires significant expenses, including costs for the trading platform. There are two options in resolving the issue of technical equipment and software: buying a licensed trading platform or implementing a White Label solution. This solution allows newcomers to cut their expenses by getting their hands on a ready-made full-fledged software service – a white label trading platform. Most of them are convinced that it's the easiest and most cost-effective option to dive into the Forex industry and a brilliant business idea. Is it, though?
In this article, we will shed some light on the Forex white label partnership, explain why forex white label solutions are outdated and provide you with more lucrative partnership options to earn money in the forex niche.
What is White Label?
So what is a white label solution, and how does it work? The white label cooperation model is a form of partnership in which a producer (a company that produced a white label product or service) leases its trading software to a broker in exchange for a monthly fee or a percentage of income. The broker can promote the platform under their own brand (hence the name – white label broker), but the platform remains the developer's property. Simply put, white labeling allows a newbie broker to use another company's existing platform and brand it as their own.
However, not every white label provider can keep up with the needs of prospective brokerages these days. While it may seem like a great idea at first, you may underestimate the complexity of this whole "enterprise".
Why you shouldn't enter into a Forex white label partnership
As it turns out, you can't simply sign a forex white label agreement, rent a trading platform from a producer and be all set. There is a number of other key pieces to the puzzle that must be considered.
First, you must create a fully functioning website (coding, design & personalization expenses). Then, you will have to set up a reliable and convenient CRM system and an API integration. Also, you'll have to connect global payment service providers (PSPs) and payment solutions. Sometimes, payment systems stop working, and you need to look for alternatives asap (here come additional expenses). On top of all these expenses, add marketing costs: you will need to hire a professional team of marketers, customer support specialists and salespeople to promote your products, serve customers and handle their issues, etc. As you can see, there are many knicks and knacks newbie brokerages usually don't consider before diving into their business venture.
That's why many white label forex brokers either fail at the early stages or struggle with low ROI, eventually pushing their business down the drain. After all, it's not enough to simply sign a forex white label agreement and rent a trading software under your own brand. Still not convinced?
Here are some other major disadvantages of Forex white label solutions:
When signing up for White Label, a new broker cannot calculate his revenue in advance. The commission charged by the producer (service provider) can be up to 50% of the broker's profit. As a result, in an initial attempt to cut the expenses, the broker can end up with more fees to be paid and revenue to be shared.
In addition to the trading platform, the producer will offer you additional CRM systems, payment modules, APIs developed by another company, which means even more expenses. And it will be difficult to refuse the CRM, since the platform will be developed and adapted specifically for the producer's applications;
The service provider usually offers a software product with minimum functionality. The design and features of the platform will be the same as those offered by other brokers who use the services of the same provider. Basically, you don't get a unique product, so it makes no sense to promote it under your own brand;
For all e-payment systems connected to the platform, the provider will charge a fee for each client transaction. The size of the commission will be bigger than you could set yourself. This means losing a part of potential customers who take their expenses seriously and consider them in the first place.
These disadvantages cover financial losses and expenses, which can offset your initial idea of saving money. But they are not as bad as potential reputational damage:
The trading platform remains the property of the producer, who has permanent access to it. So you risk losing your clients to a dishonest service provider who can either steal your customers or manipulate transactions. And clients usually blame the broker for any transaction issues;
In case of technical issues, when the platform malfunctions, you will have to contact the service provider. It will take time to sort out all the issues, leaving your clients unhappy and leading to their outflow;
Any changes and improvements to the platform can only be made by the platform provider, which also limits your capabilities.
After reading all this, the white label program doesn't sound so enticing anymore, does it? And you're probably right. Who wants to dip their feet in the never-ending ocean of expenses? But don't you worry. We won't leave you high and dry with no other options.
Forex affiliate programs: A better way to earn in the financial market
As we've already mentioned, forex trading is very popular and highly accessible worldwide, and the forex niche is super lucrative.
With so many cooperation models out there, it has become much easier for partners to join an affiliate program and attract clients directly to a trusted brokerage company. To become a forex partner, you simply choose a trusted broker and a suitable affiliate program and start earning in the financial market by promoting this broker's services and directing traffic to the broker's website or a trading platform. The broker, on its part, will pay you an affiliate reward (commission), depending on the selected payment scheme – CPA+CPL (cost per action and cost per lead) or Revenue Share.
As a rule, a brokerage company is interested in promoting and increasing awareness of its brand, so it will often assist its partners with cross-promotion and marketing campaigns. You can use the broker's marketing team and its customer services. The broker will also provide you with custom landing pages, banners and other creatives. And the greatest advantage of affiliate programs (compared to white label) is that the brokerage company will bear all the costs related to clients' trading process and customer support while handling all technical, financial, and marketing issues. This type of cooperation has proven to be the most cost-effective.
Now, if you think of joining a Forex affiliate program, let's consider the most profitable partnership program offered by AMarkets, an award-winning global Forex and CFD broker since 2007.
The broker has a global network of thousands of partners worldwide who have already earned more than $30,000,000 in affiliate rewards. AMarkets offers two types of affiliate programs – Agent (Revenue Share) and Webmaster (CPA+CPL).
Webmaster (СPL+CPA)
With the Webmaster affiliate program, you can receive high one-time payments in two stages:
for a confirmed registration (CPL)
for a funded account (converting a lead into a client who makes a deposit and starts trading). (CPA)
How it works
A partner drives traffic to the AMarkets website. After the moderation process, the broker pays for each qualified account registration.
When the client deposits funds and starts trading, the partner receives the second, larger affiliate reward, depending on the size of the client's deposit.
To the most active partners, who refer many target clients, AMarkets offers extra incentive payments and bonuses for performance. On top of that, the broker provides detailed and transparent statistics, a variety of marketing tools (banners, landing pages, etc.), and a convenient Partner Area where you can track your progress. The Webmaster affiliate program will be perfect for bloggers, website owners, online marketing professionals and social media influencers.
Agent (Revenue Share)
This classic affiliate program is based on a revenue share model, which entails a commission paid to the affiliate based on the revenue generated by the company as a result of the referred client's trading activity. With this partnership program, AMarkets' affiliates can earn up to 60% of the company's revenue. The program is best suited for entrepreneurs and individual consultants who want to start their own business. All you need to do is invite traders and investors to AMarkets and earn from their trading activity, regardless of their trading success. The advantage of a revenue share scheme is that it's for the client's lifetime: for as long as the client trades with the broker, the partner will make a steady income from this client's trading turnover. AMarkets pays up to $15 per standard lot traded by the attracted clients, which is some of the highest commission rates in the industry.
Summing up
As you can see, the affiliate business is much more profitable than a white label partnership. Whichever affiliate program you choose, Webmaster and Agent, you can start generating profit at the very start, while with a white label, you'll be paying a huge chunk of your income to the service provider.