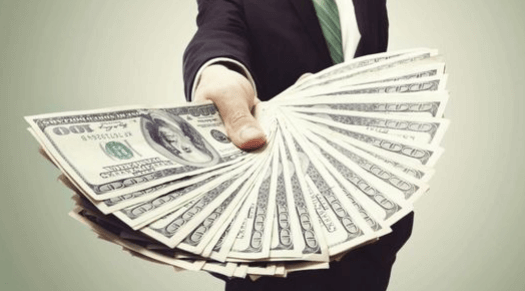 Partners often ask us how much they can earn per month from the referred clients.
Based on the average performance of our partners, the average monthly income of a partner amounts to about 10% of the attracted funds that are directly involved in trading activity.
In other words, if the client maintains a $5,000 balance in his account and uses these funds to perform trading transactions, the partner's approximate income per month from this client will be $500. Accordingly, if a partner has several clients in his portfolio with total deposits of $20,000, then the partner will earn about $2,000 per month.
The end result depends on the trading turnover, used as the basis for the calculation of partner remuneration within the "Agent" cooperation model. As a rule, the more clients a partner has and the higher their trading activity, the bigger commission he earns.
However, it also happens that a partner can earn a decent amount from just one client who is trading actively. Earlier, we made a post on how to earn 25,000 USD from one client.
Today, we will tell you how one of our partners earned roughly $50,000 from one client in just a month and a half of his trading in the financial markets.

The screenshot shows that the client is actively trading on 6 different trading accounts. At the same time, a client received a part of the partner's reward – about $19,000 – in the form of FX cashback or affiliate rebate. By offering cashback and paying a part of his affiliate reward, the partner increases the client's loyalty, encouraging him to achieve a higher trading turnover. The client reinvests the funds received from the partner into trading and generates higher trading volumes.
Even with the rebate paid, the partner's total reward amounted to $31,000, which is a significant result, especially considering that this reward was earned from only one active trader and that there are other clients in the partner's pool.
Another thing that's important to mention is that AMarkets' FX affiliate programs have no cap on earnings per client. It all depends on the clients' net deposits and their trading activity.
This is just one of the examples of successful cooperation with AMarkets. Every so often, we share such case studies to encourage our partners and show them the unlimited earning potential in the financial markets. It all depends on your performance and willingness to earn. Even a single client can change everything.
We are confident that you will succeed in realizing your ambition. For our part, we are always ready to help and provide you with all the necessary support to make our cooperation as effective and beneficial as possible.