Dear partners,
We always listen to your suggestions and appreciate your feedback as it helps us provide you with more convenient tools to grow your affiliate business. That's why we've made the following improvements to the affiliate revenue report within the "Agent" affiliate model:
Improved summary table. A summary table is now available on the main page of the report, which provides information for each client. You can easily track the total deposits and withdrawals for each client.

Currency conversion to USD. All currencies are now automatically converted into US dollars at the company's internal rate. This feature allows you to quickly evaluate the results of your work in a single currency.

Detailed statistics on trading accounts. For detailed data on each trading account, click on the "Number of trading accounts" field in your partner account. After that, you will have access to a more detailed breakdown of each active trading account in its actual currency.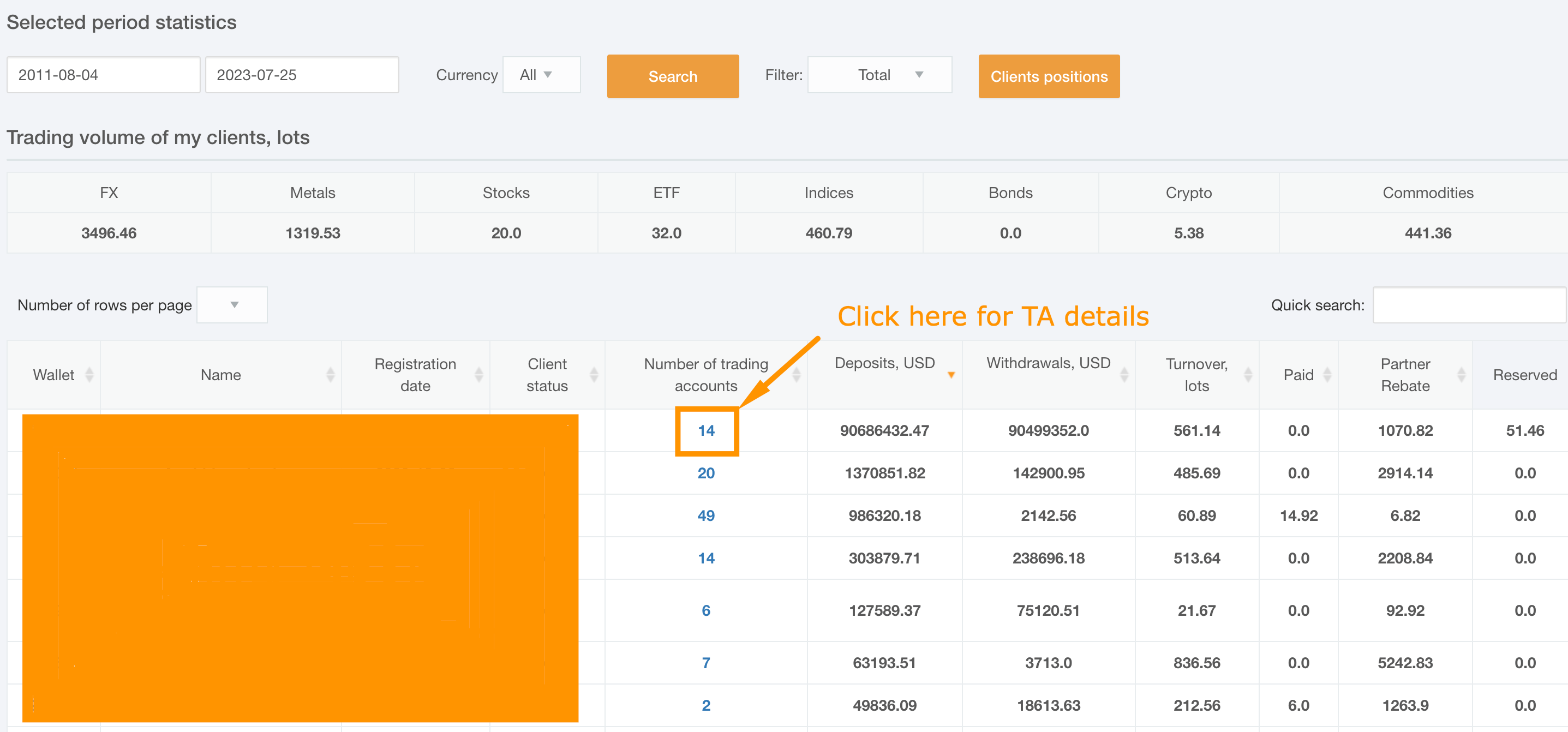 Also, the aggregate balance in client wallets and trading accounts is now displayed on the main page of the affiliate revenue report.
We hope these improvements will make your work with revenue reports more convenient and transparent. Thank you for choosing AMarkets as your partner!