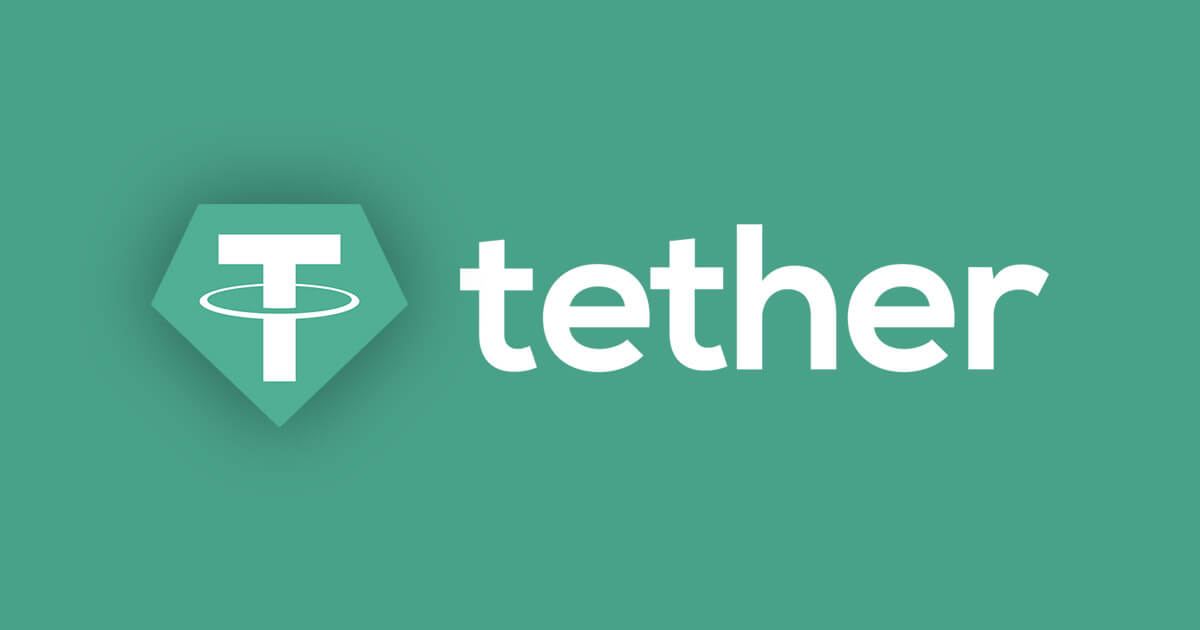 Five years ago, no one would have thought that stablecoins would beсome so popular. And today, Tether is already the 3rd on Coinmarketcap. Unbelievable, isn't it?
Perhaps, in the future, Tether will replace the dollar, but it has a long way to go yet. The dollar's capitalization is $5.8 trillion, while Tether's market cap is $60 million.
In simple terms, Tether is the cryptocurrency equivalent of the dollar, its tokenized version.
1. Tether was launched in 2014, not in 2015
Tether was first launched in 2014 as RealCoin. Later, in November of the same year, Tether Ltd rebranded it as Tether to avoid future association with shitcoins. They must have had second sight.
2. Tether is backed not only by the US dollar
There's also the euro, the Chinese yuan and gold.
However, relatively little yuan and euro are stored on Tether accounts: only 20 and 40 million respectively.
Previously, the company used to peg its tokens to the Japanese yen too.
3. Tether's two major rivals
Tether has two main stablecoin competitors – USD Coin and Binance USD.
USDC comes 9th on the CMC list, BUSD is 18th. In terms of stability, the Binance USD rate is better: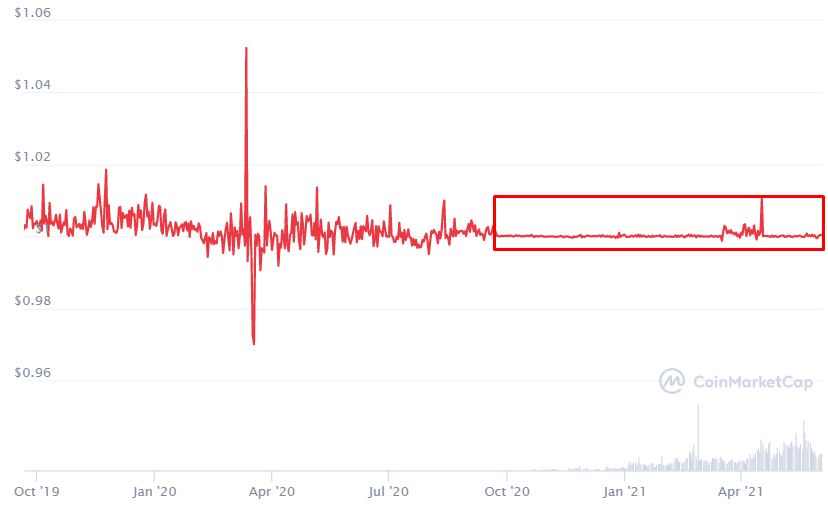 4. Tether's three growth stages
From 2015 to 2017, Tether's capitalization increased 14-fold.
From 2017 to 2019, its market cap expanded 145-fold (the main growth was registered between 2017 and 2018).
From 2019 to date, Tether's market cap rose 9-fold.
And while in the chart we can see active growth in 2021, it turns out that Tether grew faster at the beginning of its existence than it does now: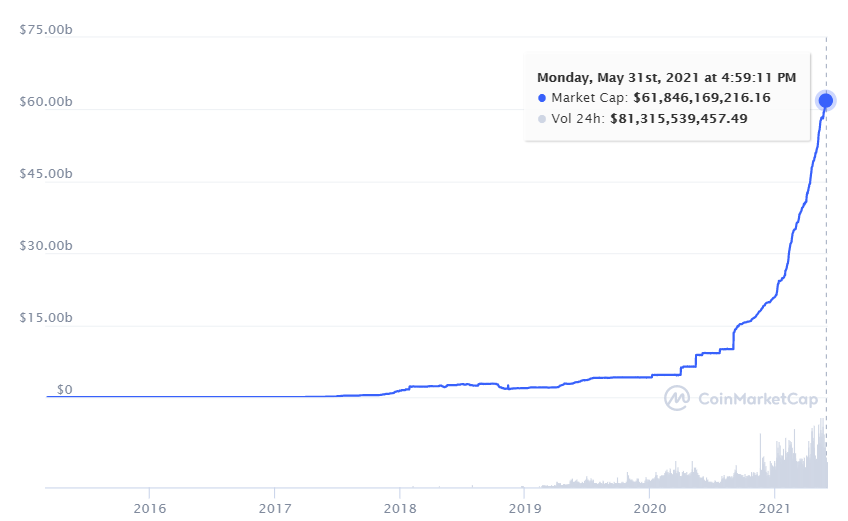 5. Tether has made it to TOP-3
Over the past year, the market capitalization of this stablecoin has increased to $62 billion: Tether has replaced Binance Coin (BNB) as the third-largest stablecoin according to CoinMarketCap.

Which fact did you find the most interesting?
Tether is the most famous stablecoin. Investors have invested so much money in this token that it's now worth 8% of bitcoin.
As we have mentioned before, Tether has already taken third place in the Coinmarketcap ranking. But not everyone knows that Tether can be used not only in cryptocurrency trading. You can also trade currencies, stocks and indices with Tether (USDT).
How to fund a Tether account with a broker
AMarkets has added Tether as a new payment method. So, clients can now top up their accounts in Tether and trade euros, yen, Google and Amazon shares, and then withdraw their profits in Tethers to their wallets. Pretty convenient, right?
To fund your account with Tether, go over to the Deposit menu, select Tether and enter the amount you would like to deposit. Do not forget to go through a standard verification procedure.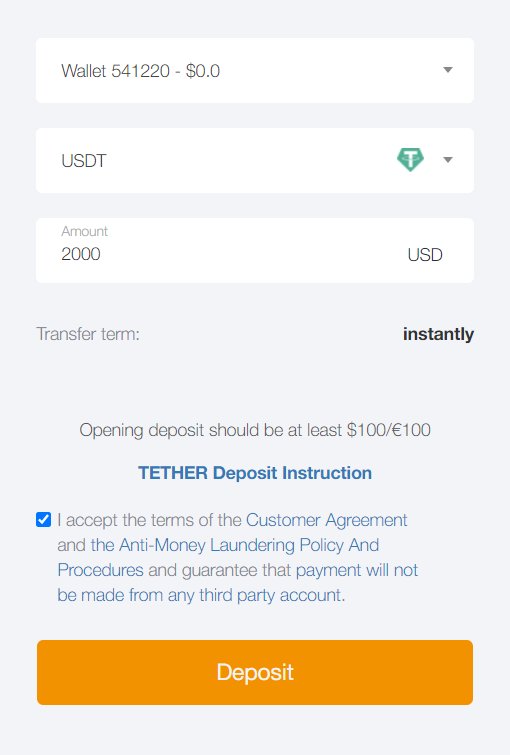 Next, confirm the deposit amount and click "Submit":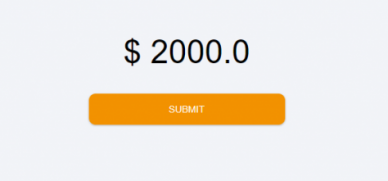 Select ETHEREUM or TRON protocol and click "Continue":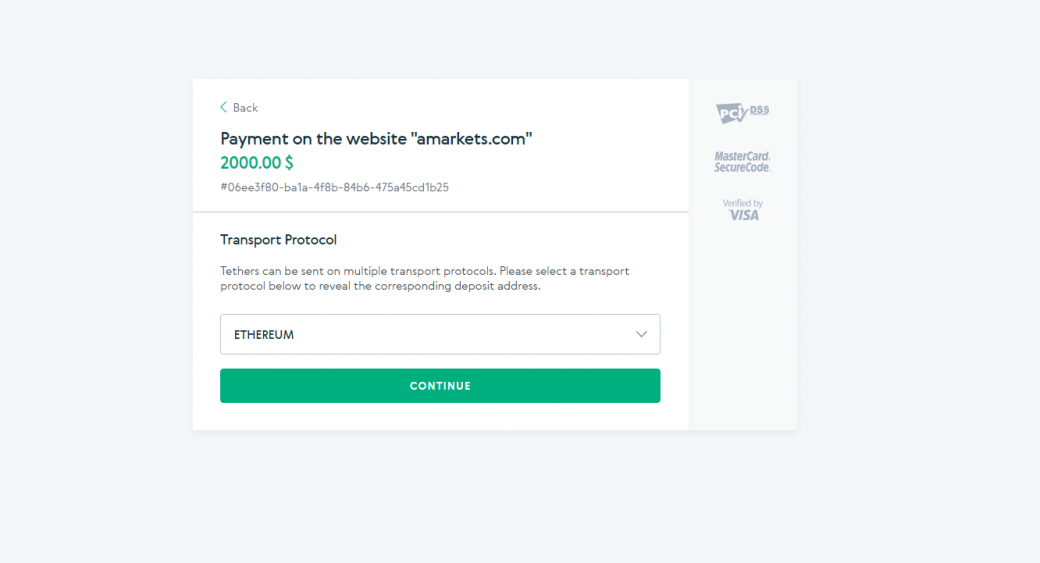 All you need to do now is transfer money to the wallet specified on the website. You will have 45 minutes to complete this transaction. If you didn't manage to do it in time, simply repeat the payment process.
And one more perk: AMarkets will refund your transfer commission. You will only need to pay the network commission.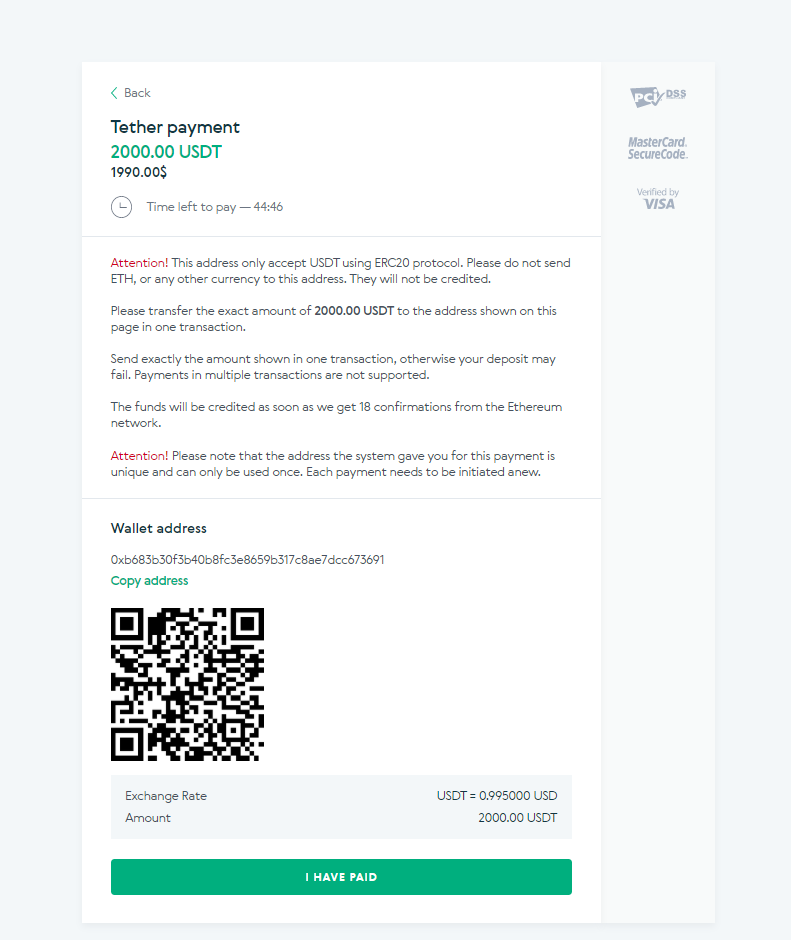 Do not close the payment window. After the transfer is complete, click the "I have paid" button, and the money will be credited to your account.
Withdrawing Tether to your wallet
To withdraw Tether, select your protocol in the "Withdrawal" tab: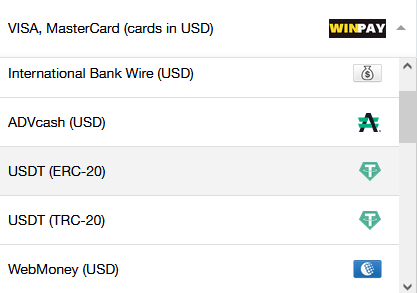 Enter the desired amount and click "Withdraw".
ERC-20 or TRC-20? And which wallet should I use to withdraw USDT?
ERC is the Ethereum network, TRC is the Tron network.
Withdrawal to ERC will cost you more than to TRC. But the choice is yours.
Exodus is the best wallet to withdraw to ERC: it is a multi-currency wallet. It's fast and has an intuitive interface: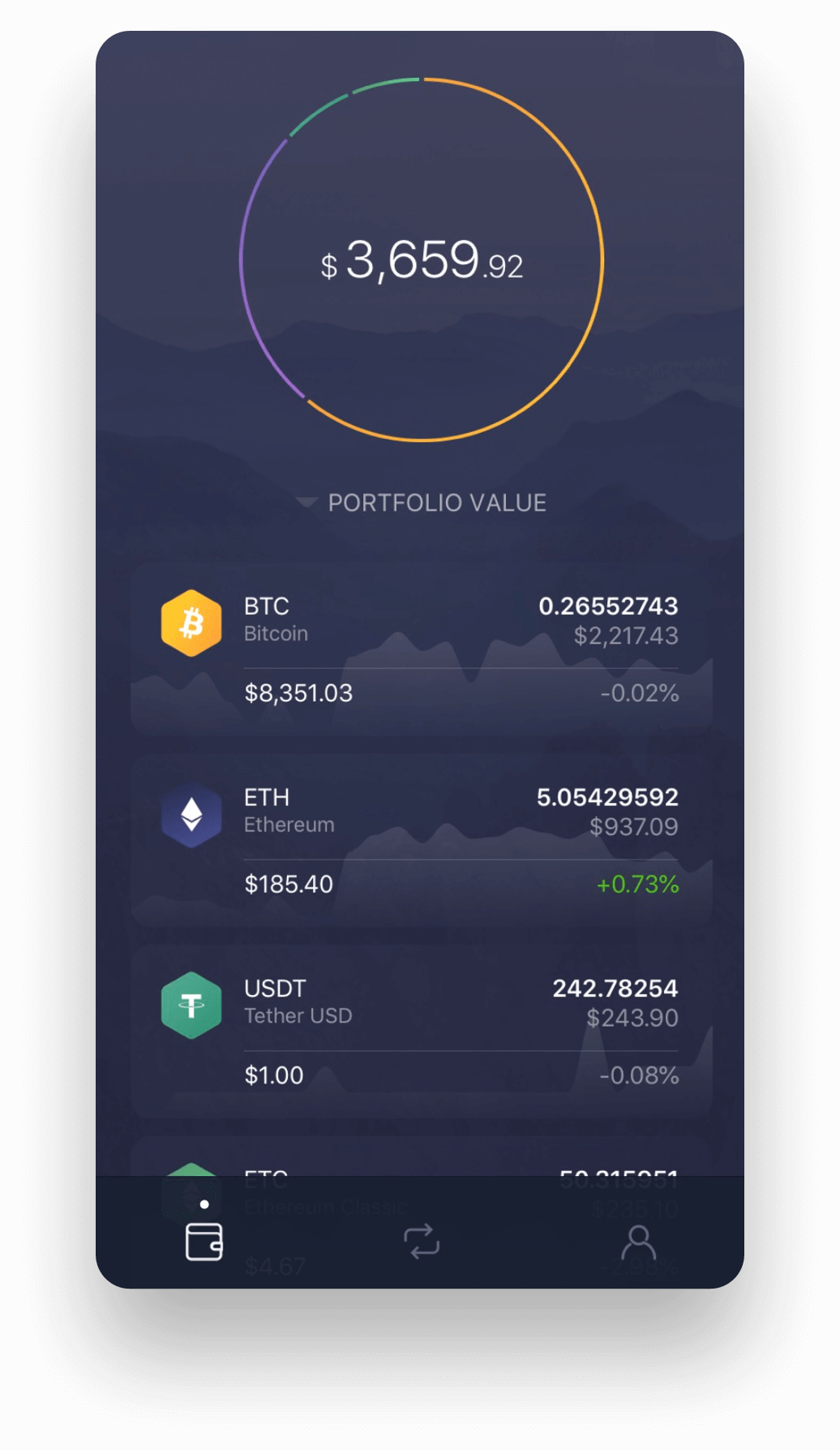 If you choose TRC network, we recommend using Atomic wallet: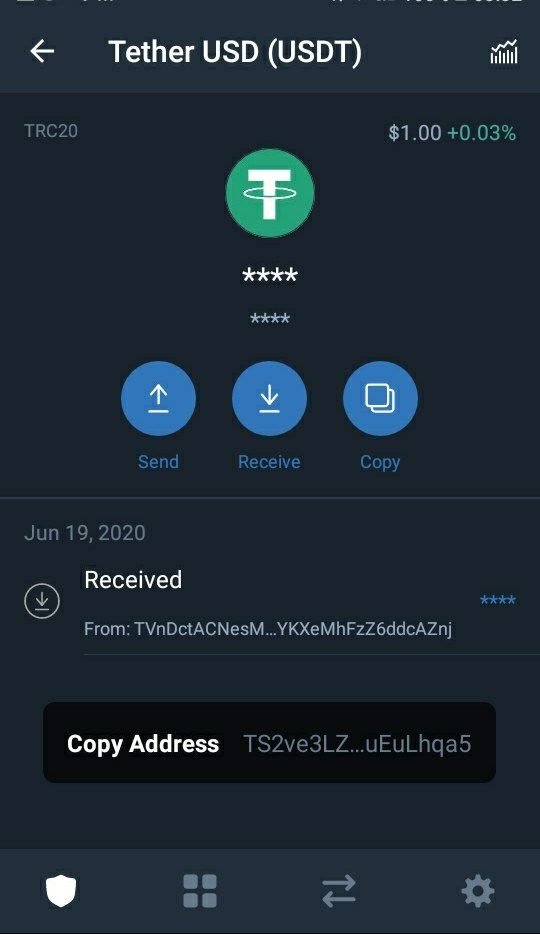 Copy the USDT wallet address in Exodus/Atomic and indicate it when withdrawing USDT on the AMarkets website. Withdrawal should take about 5-15 minutes.
Withdrawing affiliate remuneration to your wallet in any cryptocurrency is super fast and convenient. This way, you can avoid withdrawal limits, high commissions, bank security checks, potential blocking of the account and the need to justify the source of your income. Use the modern method of funds deposit/withdrawal and get the maximum benefit.
We remind you that once a week, AMarkets compensates you for the withdrawal commission, so you can withdraw your affiliate reward in full.
Switch to cryptocurrency and encourage your clients to do so too. This will allow you to get the most out of your cooperation with AMarkets as well as simplify the process of funds deposit and withdrawal.