The partner built a successful business based on an automated trading system connected to the RAMM copy trading service.
The service allowed him to automate his work. Attracted clients only needed to open investment accounts and join the partner's strategy to copy transactions.
Trades are copied to investors' accounts automatically in accordance with the settings of the selected strategy and selected risk management parameters set by the client himself.
The RAMM investment platform allows the signal provider (strategy manager) to generate income in three ways:
Percentage from profitable trades – up to 50% of income.
Commission from the trading turnover of all investors connected to the strategy – up to 5 USD per lot.
Affiliate remuneration for the attracted investors within the "Agent" cooperation model – up to 15 USD per lot, depending on the type of trading account, strategy and remuneration rate.
To scale his business, the partner decided not to rely on word-of-mouth marketing alone and created a Telegram channel to share the results of his strategy, which allowed him to attract more investors.
How much did the partner earn?
With this approach, in just a few months, the partner earned more than 7000 USD in affiliate reward alone. In addition, he made 4500 USD in the form of a fixed commission from the investors' trading turnover and 5400 USD as a percentage of profitable trades.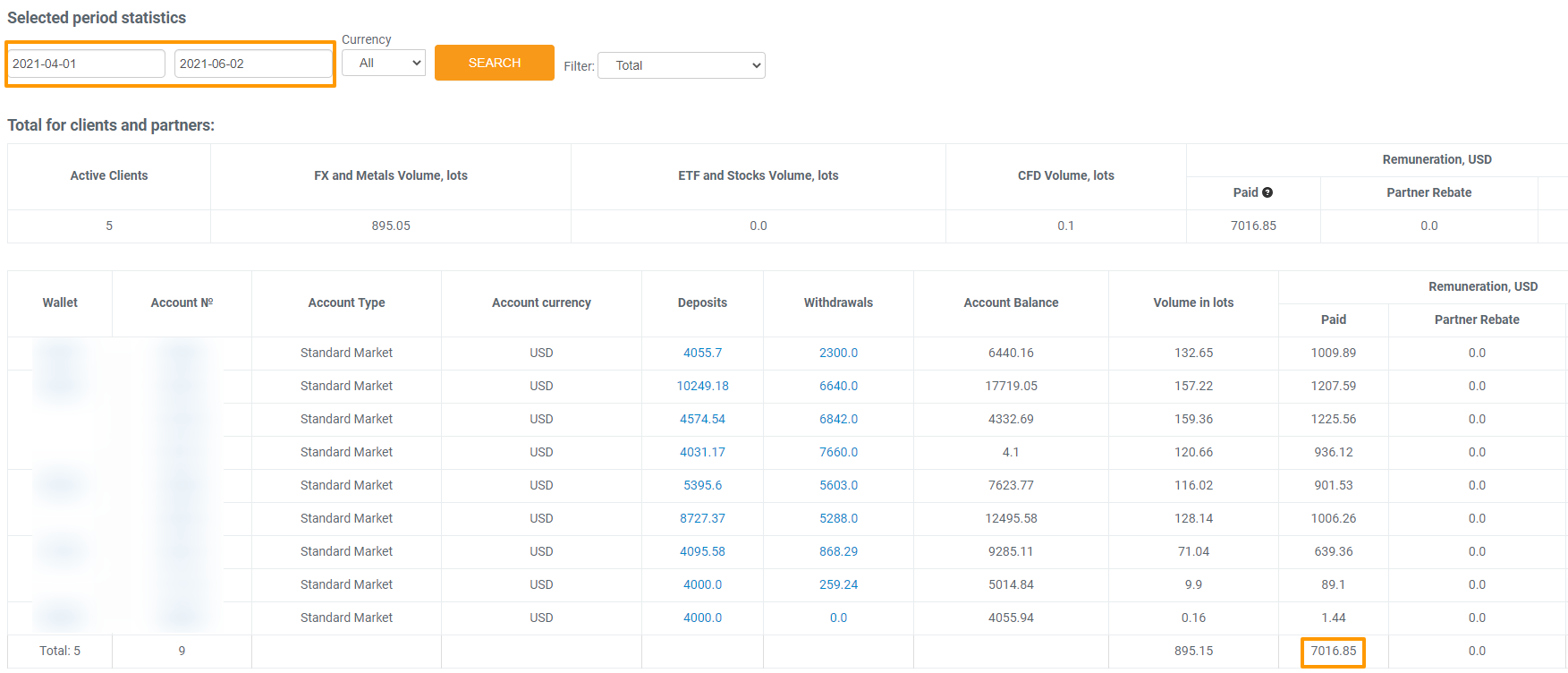 The total partner's earnings in just a couple of months amounted to 16 900 USD. Impressive, isn't it?
After its launch, the trading system has been showing steady positive results for a few months now. It allows both the partner and his investors to generate a stable income.
This is an excellent example of a partnership business where all participants benefit.
The RAMM service is a unique tool that allows partners to maximize and manage their income by generating trading turnover on their clients' accounts every day.
If you have your own time-tested and effective trading strategy, we strongly recommend that you consider a new source of income for yourself by adding your strategy to the RAMM copy trading service.