In every field of activity, there are certain individuals who have accomplished incredible things and achieved unbelievable success. These people become inspiring role models for others. Everyone strives to repeat their success. Online trading is no exception. There are lots of successful traders who managed to earn huge profits in a short period of time. Konstantin K., 25, from Kazakhstan, has joined the ranks of successful traders with his outstanding trading performance.
The story of a young trader from Almaty is truly amazing. With just $1000 in his account, he managed to grow his deposit to an astounding $250 000 in a few months. Konstantin wasn't a professional trader at the time. He was just starting his career in the financial markets. But ultimately, his perseverance, persistence and strict observance of his trading strategy allowed him to achieve great success. It should be noted that Larry Williams, who is widely considered a real market guru managed to turn $10 000 in his account into a mind-blowing $ 1 100000 winning the Robbins World Cup Trading Championship. It turns out that Konstantin broke the record of this famous professional trader by a wide margin.
How it all began?
The young man had been attracted by the financial market and its opportunities for quite a long time. In 2011, Konstantin opened his first trading account with the brokerage company and made his first deposit. This was his first attempt to start a trading career. Unfortunately, it turned out to be a negative trading experience. Konstantin lost his entire deposit and quit trading.
A few years went by and in 2017, he decided to give it another try. Konstantin went back to online trading. This time, he chose a new direction in his trading – he focused on cryptocurrency. Konstantin invested some capital and started trading in the cryptocurrency exchange. As he obtained more trading experience, he realized that to have more profit-making opportunities, he shouldn't limit himself to any particular group of trading instruments. That's when he discovered stock trading. According to him, stocks were a very promising asset that could potentially generate massive profits.
To feel more confident in the market, Konstantin continued to gain trading knowledge. As he had already decided to diversify his trading and combine different assets to get better results, he was faced with yet another important decision – which broker to choose. First of all, he needed to find a reliable brokerage company with favorable trading conditions that would offer a wide range of trading instruments, besides cryptocurrency. It wasn't the easiest choice. Konstantin spent hours and hours doing his research, analyzing various brokers, their trading conditions and what they had to offer. He perused reviews of other traders on various websites. It was the positive experience of other traders and their comments that eventually helped him make up his mind. The choice fell on AMarkets.
Before that, he had read about AMarkets on the "Insider" information portal, which contained several articles about the company and its products. Konstantin was looking for a perfect set of trading and high-quality customer support. He also wanted to be 100% certain that the brokerage company would fulfill its obligations if he earns a significant profit.
Eventually, Konstantin made sure first hand that he had made the right choice.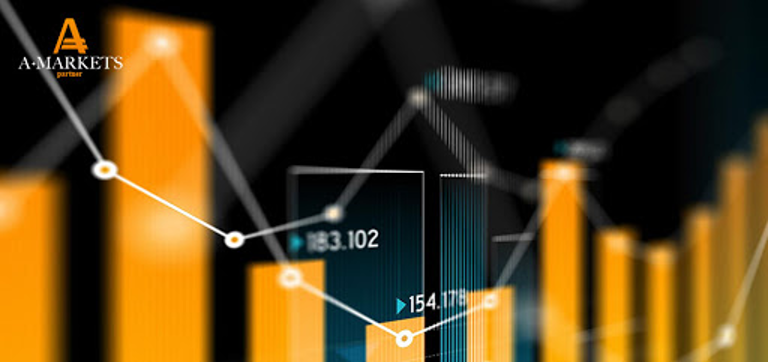 Trader's story
A few months after he started trading, Konstantin achieved amazing results, becoming one of the most successful clients of the company in terms of return (the ratio of profit to his initial deposit). Did he count on such a result? In a sense, yes. Being a business owner with an entrepreneurial spirit, he set a fairly high bar for himself right from the very beginning and he didn't even think of failure. Trading as a whole is very similar to entrepreneurship, therefore it is this category of clients that usually achieves the best results. Of course, he couldn't imagine that he would end up earning such a huge profit. But as he achieved his first profit targets, it became clear to him that anything was possible. It's the first week of winning trades that brought Konstantin his first profit and became the turning point. That's when he became convinced that his strategy works and he just needs to stick to it no matter what and not to deviate from the intended trajectory.
Now, it was time to set new financial goals. To implement them, Konstantin needed to get more knowledge and experience. He made his first big profit by opening a successful litecoin/dollar (LTC/USD) trade. Having scrupulously studied the charts and behavior of the cryptocurrency, he found a perfect moment to enter the market and bought the pair on a pullback. The profit from the trade was not as big as he had expected, but it was still quite substantial compared to his deposit. After some time, he opened a number of new trades, each of them generated an even bigger profit. According to Konstantin, the most difficult thing was to exit these trades, because it always seemed that if he had kept them open a little longer, he could earn even more money. As they say, the most important thing is to know when to stop. It's essential to follow your trading strategy, you have to set a certain profit target for each transaction and close it without hesitation when the price reaches it. Observing this rule helped Konstantin achieve such outstanding results in his trading, as he himself stated.
Every time we reach major success, we often want to share this exciting news with our friends, but Konstantin didn't tell anyone for several days. Only when his close friends asked him how he was doing with his trading, he shared his joy. Konstantin believes that it's better to keep your financial victories to yourself, not to jinx it. That's why he didn't share his accomplishments on social media.
After he closed all his positions, Konstantin was faced with an important issue: how to withdraw such a big sum of money? Payments systems have their withdrawal limits, so it would be impossible to withdraw his profit in a single transaction. But the company's employees helped him in solving this problem. They prepared all the necessary documents and offered the easiest way to withdraw funds. Konstantin received his 264,601 USD profit but decided to leave some of the funds in his trading account to keep trading. He fulfilled his profit target surpassing his original expectations. Having finally received the money to his account, he could fully appreciate his success and feel the joy of his victories in the financial market.
Konstantin chose the OTC market because it allows leveraged trading. Using higher leverage in his trading helped him get such an outstanding result. Trading without leverage, although considered less risky, generates much less profit. At the same time, every trader can determine the appropriate risk level based on his personal goals. This is the freedom of choice – to trade long-term with small leverage, getting moderate profitability, or to follow the example of Konstantin and multiply your initial deposit in a fairly short period of time.
Konstantin was very pleased with AMarkets' customer service and the high speed of processing of all his withdrawal requests. That is why he decided to stay with the company and continue his trading journey with AMarkets. For the same reason, he agreed to comment and share his success story with other clients of the company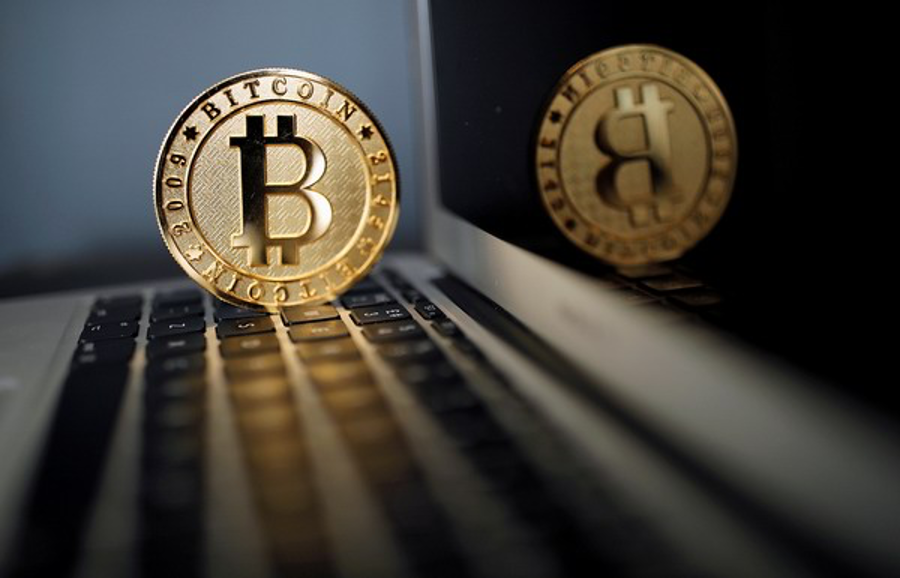 Moving forward to success
So, what has led the hero of our story to such stunning success? Was it his special life principles, some unique philosophy, or upbringing? According to him, he is always guided by one key rule: "Although things may be hard today, it'll get better tomorrow." You have to invest in what you do and in yourself, and soon enough it'll pay off and you'll be collecting interest. Konstantin recalls his first days trading in the financial market. On the very first day, he earned 35%, then went into a serious drawdown, then recouped its losses but in the end, he still got the margin call. This was his first negative experience. So, he was faced with a dilemma: give up his dream, or gain as much knowledge in this area as possible and try again? He chose the latter and, as time has shown, he was right in doing so.
Konstantin says that it is important for him that trading provides him with the opportunity to make his own decisions. This is what makes trading different from a regular business, where you are largely dependent on others and cannot fully rely on yourself.
And what do the relatives of a young trader think about his activity? For now, Konstantin lives with his mother. He has a girlfriend who supports him in everything. His friend became interested in trading, inspired by Konstantin's result. He is glad that his relatives support him. Konstantin proved to everyone that our success depends only on us. The main thing is to choose the source of income that you truly believe can bring you profit.

What are the plans for the future?
The young trader is not going to stop at what he has already achieved. He sets even more ambitious goals for the future. He wants to make a million!
To make his dream a reality, he devotes more time to trading, reads various educational articles and materials, studies new tools of technical and fundamental analysis. Konstantin believes that the key to getting the desired result is to understand what exactly you expect from your investment and trading in general. Konstantin himself prefers volatile instruments with greater earning potential with even a small investment. According to him, there should be a certain amount of risk in trading, and it's ok.
In addition to trading, Konstantin keeps running his "offline" business, allocating 4-5 hours a day for it. On trading, he now spends 5-7 hours every day. Trading starts when the US market opens at 8:30 am and continues until late. Before entering the market, you need to study the news of major companies to make the right decision. As for cryptocurrency, trading is conducted around the clock, but the highest market volatility is observed in the late afternoon when Asian markets open.
Konstantin spends 2-3 hours a day analyzing charts, studying indicators and other trading tools. If you want to make good money, you need to constantly expand your knowledge! How has Konstantin used the money he earned from trading? He withdrew part of the money before the New Year and bought nice gifts for his relatives and friends. He reinvested some of the profit – he topped up his wallet and bought more cryptocurrency. The rest of the money decided to keep in his savings account.
Here are some tips from Konstantin, the main things you should pay attention to when trading:
Manage your risks and always stick to your trading strategy.
Learn to control your emotions.
Always keep your finger on the market's pulse.
Set clear and attainable goals.
Diversify your portfolio.
His advice to beginner traders is quite simple: "Just try!". To become successful, you need to keep trying over and over again. Making mistakes is part of the process, you learn from them. You gain valuable experience with every failed attempt. It is much worse to give up your dream and feel sorry later, thinking: "Why didn't I even try?" The most precious thing in life is not money, but the exciting experience and emotions you get along the way.
Konstantin's success story is a vivid example of how you can make good money with just a small initial capital. All you need to do is develop a solid trading strategy and stick to your plan. You can start your trading journey with any amount of funds, but you need to understand – the greater your deposit, the higher your chance of success. You won't always earn money from trading, you'll have losing positions too. It's part of the process. And it is the size of your deposit that determines your ability to get out of the drawdown, wait it out, and return to profitability. Be patient, it may take a while until you make your first profit, but it's all worth it.
To be successful, you need to think outside the box, look for unconventional methods and opportunities. For Konstantin, the cryptocurrency market has become such an opportunity. But, before entering this sector, the young man read a lot about cryptocurrencies and did his research. In his opinion, the main thing is to be competent in what you do, that is, do it well.
Join a trusted financial services company with a rich history and become successful with AMarkets.