Dear clients!
Today you will learn how to verify the personal data in the your personal area at the AMarkets website. To complete this procedure successfully you need to confirm your mail address first. At the top of any page of the trader's personal area you need to click the email confirmation button.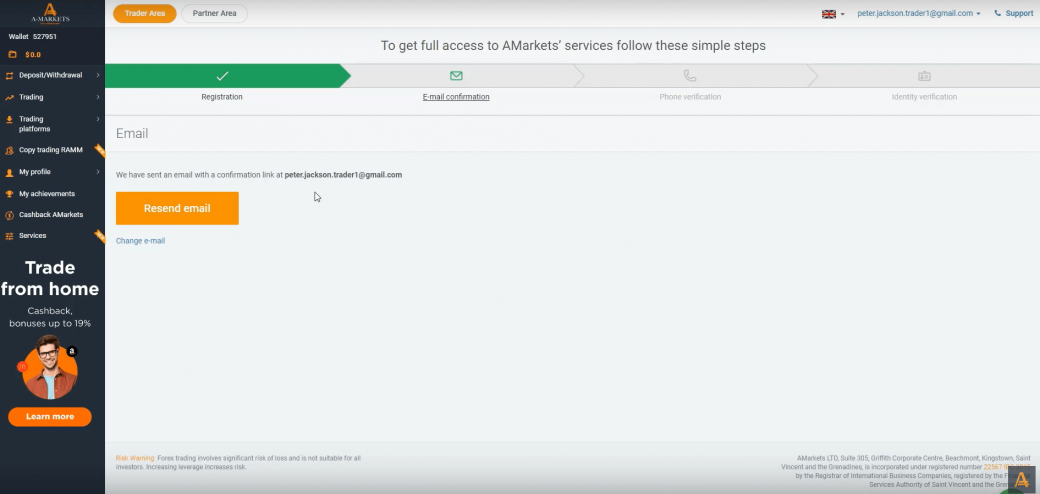 On the page that appears you will most likely see information that a confirmation email has already been sent to your address. Let's open this letter. Usually in order to confirm an email you should simply click the button verify but if for any reason you can't confirm your email address or for example you have deleted this letter, we recommend you simply click onto the button resend email into your personal area.
So the email address has been successfully verified. Next you need to confirm the phone number that you specified when registering your personal account. If you need to change the phone number just enter the new number in the appropriate field and click the change phone number.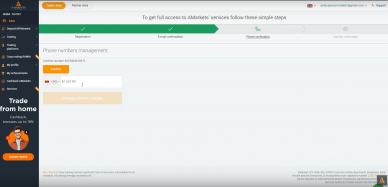 If everything is correct your phone number will be changed. Now you can press the confirm button. A short message with a four-digit code will be sent to your phone. You have to indicate it in a free field. After entering the code click the send code button thus the phone number will be instantly verified.
Now you can proceed to verify your identifying document. Go to the page my profile – verification. We would like to note that before submitting an application to verify your passport or id card you need to make sure that you have indicated your first and last name in accordance with your document for verification. Go to the page macro file – personal information. Your name and surname on this page should be the same as in your document including all quotation marks if necessary.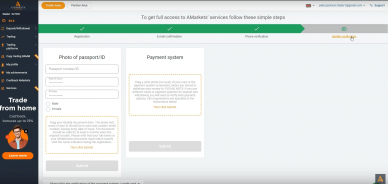 For example if for verification you will use your international passport in which the first and last name are written in latin letters, then in your personal account the first and last name should be written in exactly the same way. If necessary make changes and click the send request button. Now you can return to the verification page.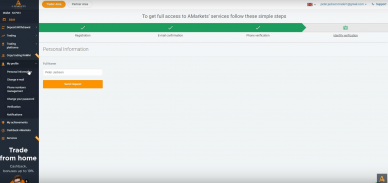 On this page you need to indicate the number of your passport or id card, the date of issue and your date of birth. Last upload a photo of your document. Please note that only the photos of the documents are accepted for verification. Not its scanned copies. All the information in the photo should be well read and all four corners of the document should be fully visible in the photo. If it is needed upload several photos.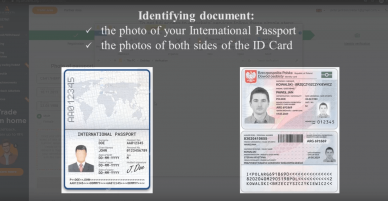 After uploading a photo of your identifying document you just have to click the «submit button». In most cases applications are considered within a few hours. As a result you will receive a notification by the email.
Congratulations!
Your personal data has been successfully verified.