Dear partners!

We are pleased to inform you that we partnered up with SpyOver advertising tracking service. This service is designed to collect and analyze ads and landing pages. Among special features – the ability to download creatives (landing pages, ads, banners, presale pages). For each creative, SpyOver offers detailed statistics, analyzes advertisements from 115 countries from its 15 largest traffic sources (Taboola, Mgid, AdNow, etc.).
This service will be extremely useful for partners who want to track all ad information and use the most effective methods to attract new clients.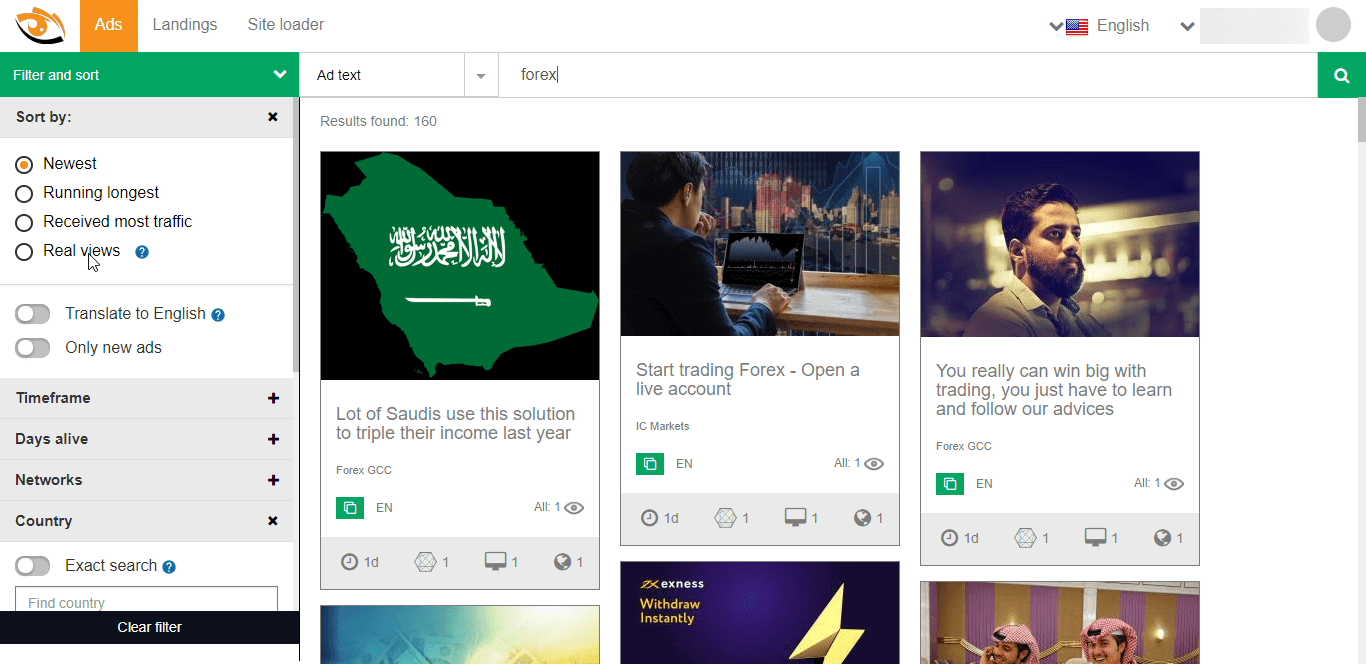 Benefits of SpyOver service:
track web traffic by keywords: monitor where traffic comes from and where it goes;

analyze other partners and their activity;

search ads by keywords, brand name, landing text, chain of redirects;

filter by 9 parameters: date and duration of impressions, networks, country, device type,browser, affiliate networks and tracking tool;

sort by popularity and see the "real trend";

search for successful combinations and optimize your own marketing campaign.




collect data to create an effective campaign or improve the existing one.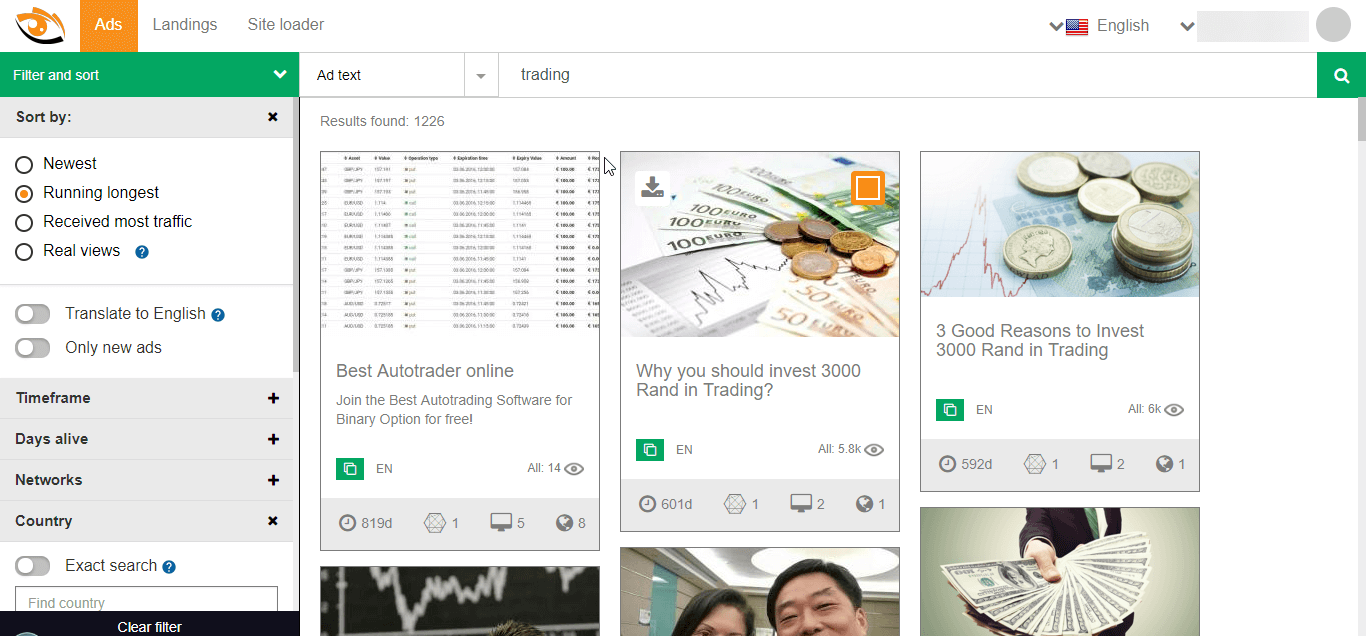 Attracting clients is made easier. Use this service to create quality content and earn even more together with AMarkets.
We offer our partners a free demo access to test the service themselves. To start using the service, just click on the link. AMarkets' partners who want to get full access to the service can also reсeive 33% off their first month by using amarkets promo code.
If you have any further questions about SpyOver service, feel free to contact our Partnership programs department by phone +44 20 380 869 68 (ext. 1).