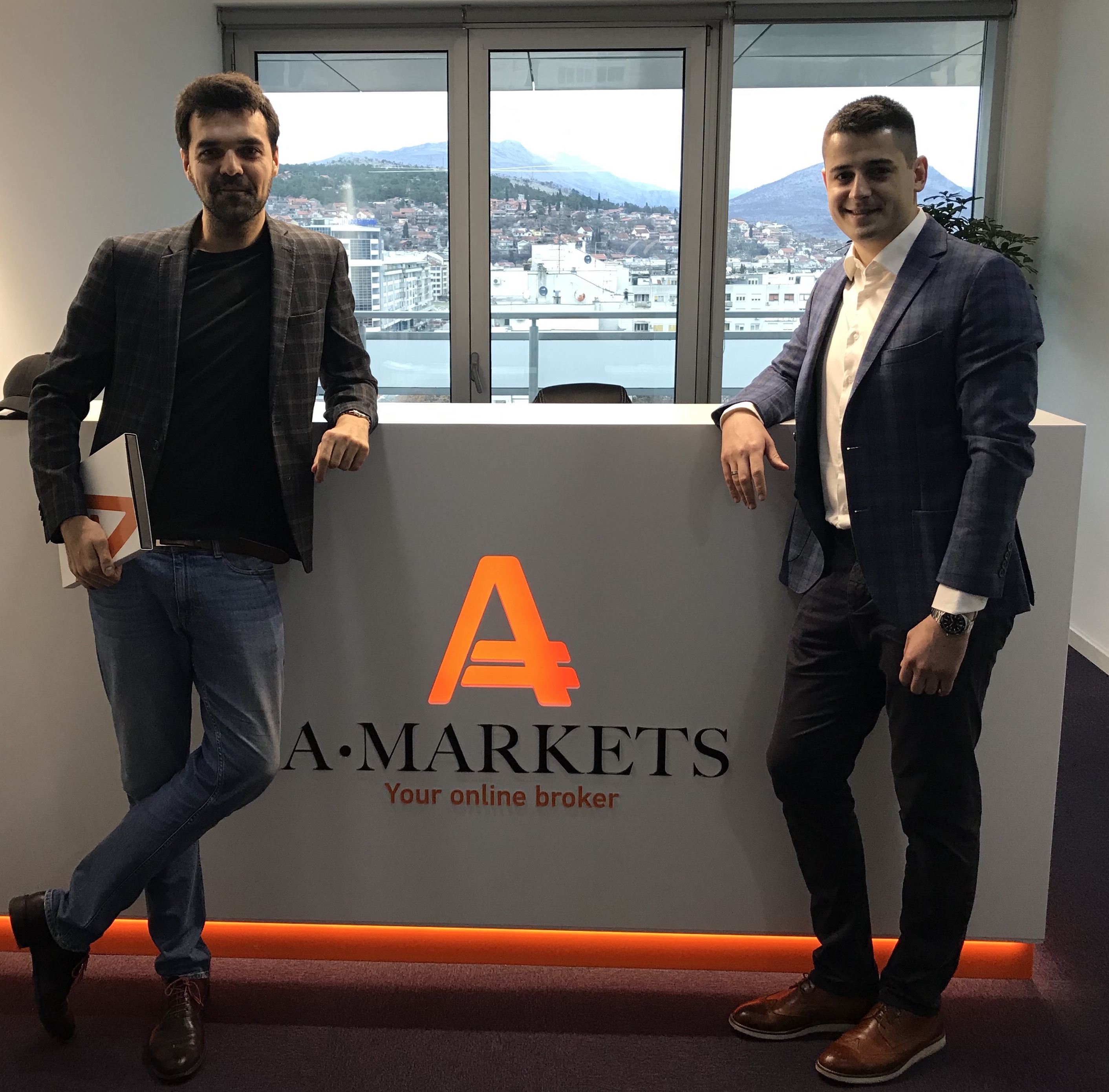 A representative from ZorbasMedia agency has recently visited our office to discuss financial traffic and learn more about affiliate programs in the financial services sector.
We recorded a video, which covers the most important aspects of dealing with financial traffic. You will get a good look at AMarkets' office and our business process from the inside. We hope, that when our partners see how our team works, it will help them become more efficient and make their cooperation with our company even more fruitful.
By the end of the meeting, we came to the following conclusions:
Promoting financial affiliate programs requires deeper research from lead generators to better understand the products and the target audience. Knowing the target audience and its needs will help them implement successful marketing campaigns and get the most out of it.
The most efficient and successful AMarkets' partners have their own theme-based websites/blogs which allows them to attract target audience through high-quality content, company's promotions and joint contests. The company provides loyal and effective partners with high-quality content.Sources like Facebook and Instagram show good results too. In certain regions, trading-related groups in Telegram and WhatsApp are also popular.
The audience reacts badly to direct marketing. An individual approach and native advertising work much better.
Converting website traffic into a closed sale can take from a week to several months, since users of financial services need more time to make a decision, train and start working. Novice partners make one big mistake when they base their work on quick results. Working in this sector requires self-control and methodical work to attract more leads, because the accumulated registrations database pays off with a delayed effect. Therefore it is important to continuously generate new results, non-stop. This way, you'll be getting stable results and income month by month.
To connect with the target audience partners need to use landing pages. It's better than sending the traffic directly to the  registration pages or to the company's website. The company offers several ready-made solutions in the Personal Area and can also design individual landing pages in accordance with the partners' needs and wishes.
The partner's average monthly income is 10% of the attracted client's funds, depending on their trading activity and the chosen model of cooperation.
Average conversion rates: untargeted traffic – 3%, targeted traffic – 28%. Thus, you can achieve the desired result either sending a high amount of traffic from untargeted sources, or working with predetermined Internet resources where your target audience is concentrated: theme-based websites, forums, groups in social networks, channels in messengers, Youtube channels and etc.
Keep track of the latest Company news, don't miss a full video of an interview by the Head of partnership programs at AMarkets.  Follow us on Instagram and Youtube.