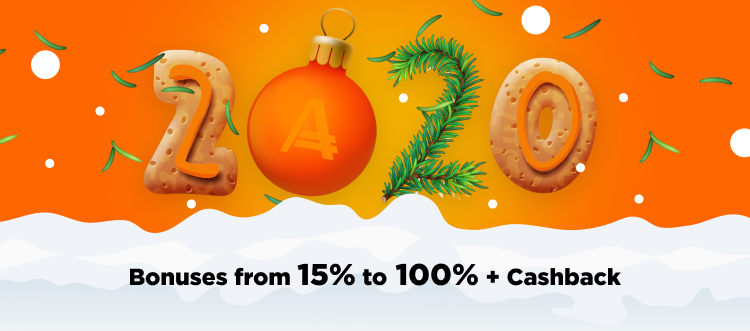 Dear partners!

Get ready to wave goodbye to the past year and celebrate the New Year with attractive offers from AMarkets! In addition to a special deposit bonus, every client gets a guaranteed increased cashback as a gift!

This is a great opportunity to attract new clients and motivate existing clients to improve their performance and get additional results.

Spread this information among your clients. Tell them in person and post it on your websites. New creatives are already uploaded in your Partner area, feel free to use them!