It doesn't matter how small or large your business is, it needs a website. By now, most consumers expect companies to have an online presence. A website offers a wide variety of benefits. A well-optimized website will make your business look professional, help you attract more customers, not to mention showcase your products and services. Luckily for small-business owners, the introduction of website builders has made the process of getting your site online affordable and easy.
What is a Website Builder?
A website builder is a tool that allows you to build your own well-functional website without having any coding knowledge. Website builders come with various templates, designed and coded by web design experts by the modern web design standards. Just pick the template that suits you best and add your own text and images.
There are two types of web builders – online and offline (i.e website builder software).
Online website builders are web-based. You only need a web browser and a stable Internet connection. This allows you to create your website from anywhere in the world and from any device. Online website builders come with web hosting services included, you don't need to purchase or set them up separately.
Offline website builders or website builder software are software programs that need to be downloaded and installed on your computer, laptop, tablet or smartphone. Unlike online platforms, you do not require an internet connection to work on your website. You can save your files on your device, and once you finish tweaking your website design, all you need to do is upload the files to a web host.
This raises an important question of how to choose a decent website builder and which is the best one, depending on your needs. In this article, we will take a look at the top-5 most popular website builders on the market in 2020, their features and advantages.
Wix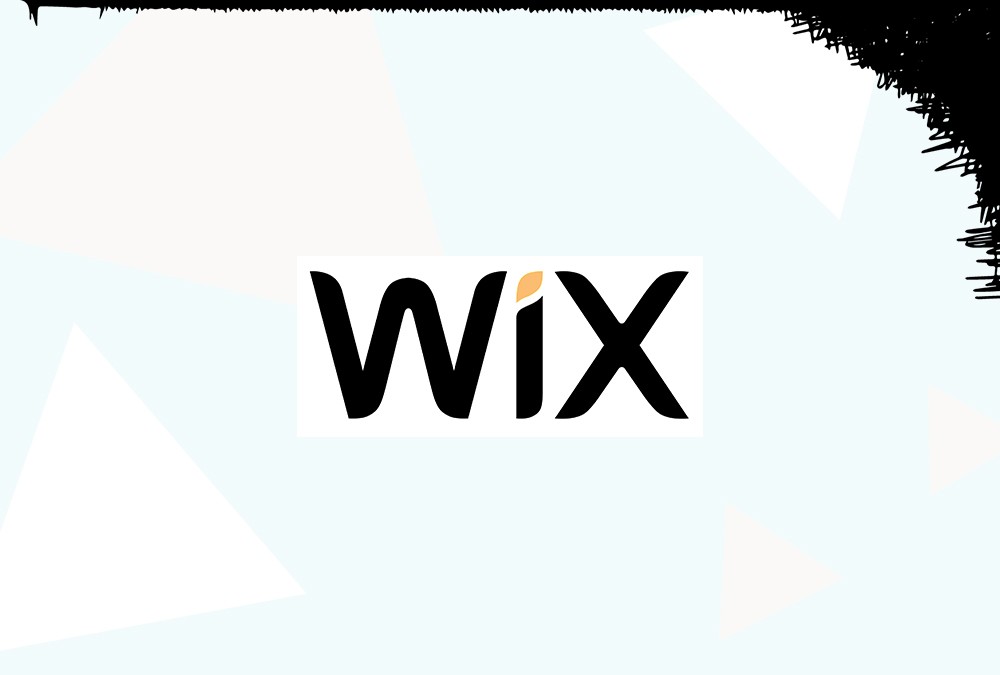 Wix is an industry leader, which offers a perfect set of tools that allow even inexperienced users to go on the market. Lightened-up versions of each tool are available for free, enabling users to give it a spin for free and see first hand if the builder suits them. Wix also offers eight premium plans starting at $13 per month. They offer over 500 well-designed templates to choose from. The templates are categorized by industry type and design need (i.e online store, creative arts, landing pages, etc.). With the Wix Editor, you can drag and drop elements of your site into place and take a glimpse of how your website will look once it's live. The Wix App Market offers 250+ powerful web Apps for your website, which allows you to add new features and functionality (newsletter subscription, an events calendar, a forum, apps for social media marketing, search engine results boosts, etc.). Thanks to Wix ADI, the newbies can use a guided website creation assistant to build their website easy peasy. The platform offers an amazing optimization and monitoring tool – Wix SEO Wizard that simplifies the process of making your website visible in search engine results.
Weebly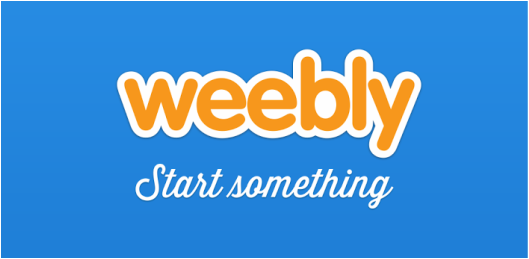 With more than 40 mln. websites created, Weebly takes a well-deserved second place in our ranking. The Weebly team positions its product as the best website builder software for small businesses. The platform offers dozens of website designs – everything you need to create a well-functioning business page. User-friendly editing interface makes Weebly an ideal choice for beginners, it's also SEO-friendly and comes with analytics and marketing tools to optimize and monetize your website. This platform offers built-in support for e-commerce, which makes it easy to create an e-commerce site without the need for complex configurations. Unlike Wix, Weebly allows you to switch between themes directly in the editor. A more flexible drag & drop interface is the platform's highlight, which sets it apart from its previous competitor.
Weebly comes with a basic free plan which is enough to test drive the software. Weebly's premium plans start from $8 per month billed annually.
Weebly templates collection boasts a wide range of useful apps, such as a countdown timer to shape varied kinds of counts and timers that will push users to buy faster. Weebly also has a free application for managing your business via a mobile phone that can be downloaded from the AppStore and PlayMarket.
WordPress.com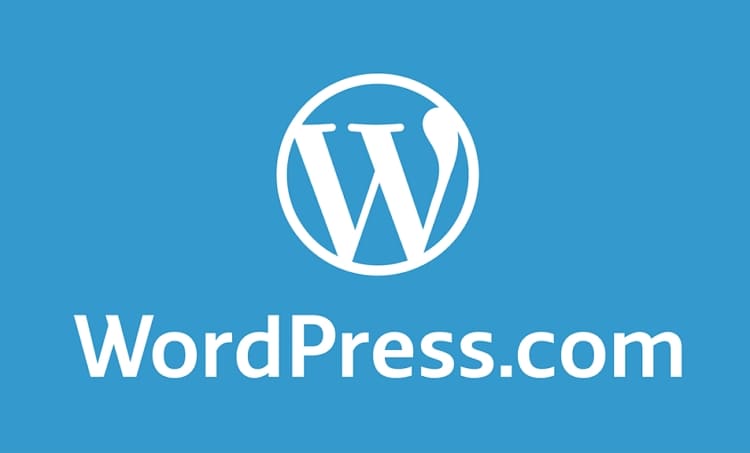 An estimated 34% of websites run on WordPress. If you search for "WordPress", you'll see two websites in the top results- WordPress.com and WordPress.org, which is kind of confusing. WordPress.org is a popular open-source content management system (CMS). WordPress.org is the website where you can download the software for free. You then have to organize all the installation, domain and hosting yourself, and you will need to pay for these things separately. You need coding knowledge to use it, so in this article, we'll review another product, which comes under the WordPress brand – WordPress.com.
WordPress.com comes with web hosting, pre-installed plugins, a selection of themes and dedicated support and a user-friendly interface. It has a free version, but you'll have to include their ads to your website. Besides, the free plan limits you to 3GB of data and a subdomain (wordpress.com). It also has four premium plans, ranging from $4 to $45 per month, billed annually.
WordPress.com has lots of features and high-quality blogging tools – everything you need is laid out for you. Sensible prices make WordPress.com a great choice.
Ucraft
This is a simple web builder that provides a great opportunity to customize your promo website, with the prospect of further development and improvement. Ucraft is a great tool for small business owners, freelancers, fashion bloggers, street artists, small independent brands and webmasters, for those, who are not tech-savvy and have a small budget but want to build a functional and attractive website.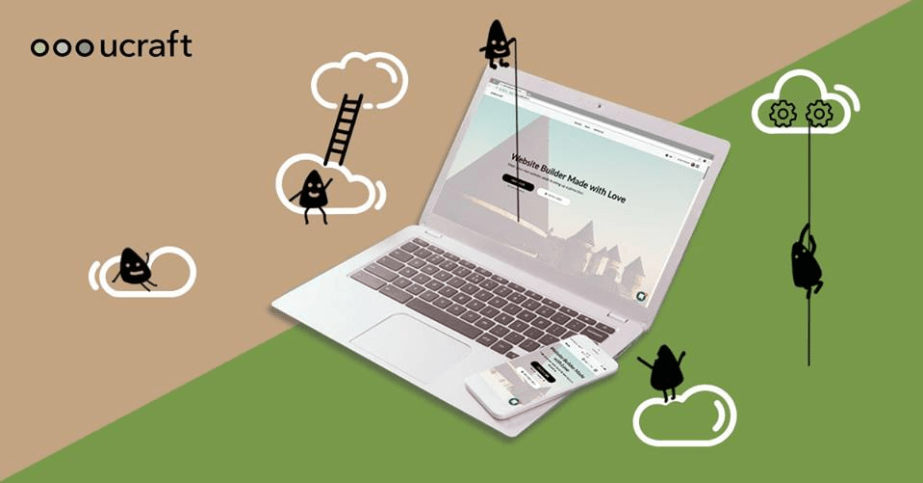 Ucraft offers over 60 templates to choose from. Other website builders feature hundreds of options, so this isn't exactly a wide selection. However, some people prefer having fewer options rather than an overwhelming amount of choice.
Ucraft positions itself as a drag-and-drop website builder, but this isn't a correct description. It would be more accurate to describe it as a block-based. Websites in Ucraft are made up of vertical stacking blocks. There's a bunch of preset blocks you can choose from or you can create your own from scratch. There's also plenty of control over grids, padding and even animations, which makes Ucraft one of the more customizable block-based website builders.
Ucraft offers several pricing options. A free website is basically a landing page that includes an SEO app, Google Analytics, an SSL certificate and etc. The great upside that Ucraft's free plan lets you add a custom domain name. Premium plans vary from $10 per month to $39 per month billed annually.
Squarespace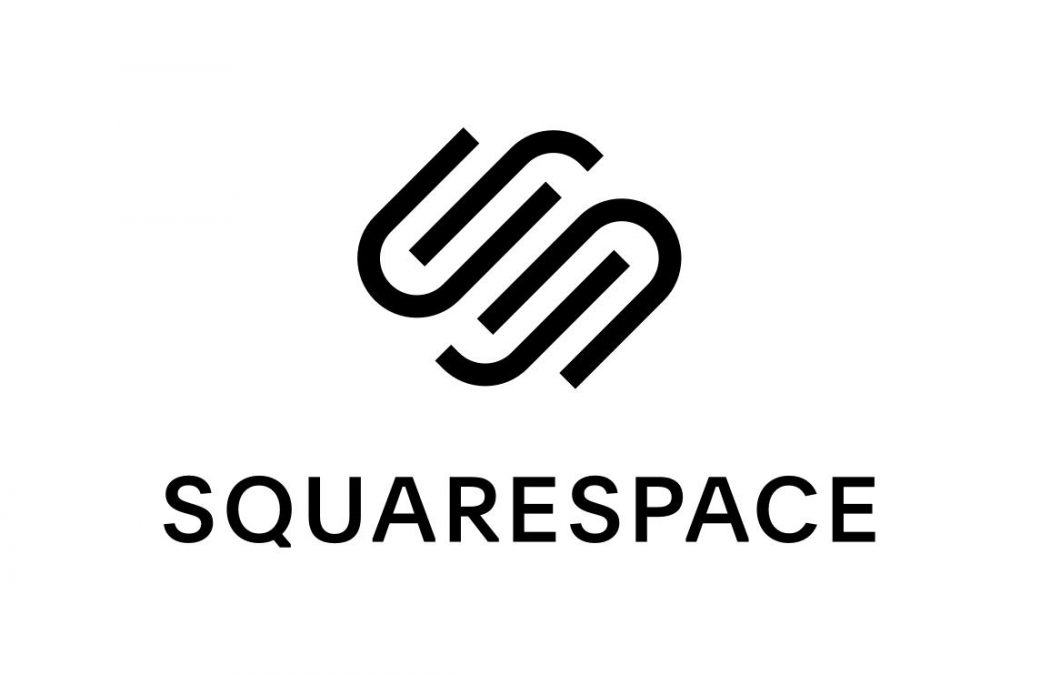 Squarespace has all the chances to become your go-to website builder for a number of reasons:
over 70 meticulously designed, amazing templates grouped into 14 categories
an editor not only rich in features but also offering integrations with a wide range of 3rd-party services
markdown, RSS, tags, categories, drafts, comments, moderation, customizable URLs
free domain registration
smooth transition of a website to your own hosting
Squarespace allows you to build a beautiful website quickly and easily, offering a 14-day free trial. Premium plans start from $12 per month.
Summing up
As we've learned in this article, there are different types of website builders: free, paid, pre-installed offline software and online applications that run in the browser. When choosing a suitable website builder, consider your budget, the purpose of your website, available CEO features and other factors you may deem important. All in all, the key to success is to make sure that your website meets your business needs.