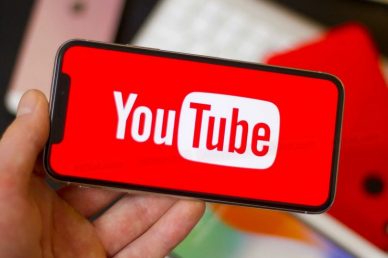 Trading in the financial markets has become more accessible over the past few years. More and more people are looking for additional sources of income, and Forex trading offers a huge potential for generating a steady income.
But diving into the trading world with no special knowledge can be overwhelming. Beginner Forex traders can get anxious dealing with all these buzzwords and jargon, complicated price charts and indicators. They often look for user-friendly sources and videos for beginners to help them get started, choose a broker, get the hang of the trading terms and the trading platform, and feel more confident in general. YouTube is by far the best video platform that offers all kinds of educational videos.
If you're looking to drive more traffic to your Forex affiliate link, YouTube is the ultimate platform to showcase your affiliate business, and here's why:
YouTube ranks the 2nd most popular social platform by monthly active users after Facebook
YouTube has 2.6 billion users worldwide (Statista, 2022)
79% of Internet users say they have a YouTube account (Datareportal, 2019)
90% of users say they've discovered a new product through YouTube
84% of people say they've been convinced to buy a product or service by watching a brand's video
These numbers speak for themselves. With such a vast number of users, you can promote any product or service to any audience.
How does YouTube affiliate marketing work?
Essentially, you can promote your Forex affiliate business on YouTube by making videos, advertising your product or service and earning money from your content. Also, your videos will contain your affiliate link through which viewers will go to your website or register with the broker you recommend. As you can see, having a YouTube channel can benefit both Webmasters and Agents. No matter which earnings model you choose, CPA or RevShare, YouTube is a great platform to attract traffic, grow your audience and attract potential clients.
Starting a Forex YouTube channel
Now that we've convinced you to start your own YouTube channel from scratch, here are a few tips to help you become successful.
Create a YouTube Account
Before you start attracting your Forex leads via YouTube and making money from your videos, you need to create a YouTube account first. YouTube is owned by Google, so to register an account you need to have a Google email, or Gmail.
Starting a YouTube channel is pretty easy. It's done with just a couple of clicks:
Sign into YouTube and click on the user icon at the top right of the screen
Click on the gear icon to get to your account's YouTube Settings
Click on Create a new channel
Then choose "Use a business or other name"
Add your Brand name and click create.
Fill in the About section
To draw the attention of potential clients and bring in new viewers, add a channel description. Describe your business so that viewers know what to expect on your channel. Add up-to-date contact details, links to your website and other social media channels you use. An About page makes it easier for users to find your channel if one of your videos goes viral. It also makes you look professional.
Once your YouTube account is active and your About page is set up, it's time to populate your account with video content.
Write a script and start making videos
To produce better, more engaging content, you need to draw up a plan. Before you speak in front of the camera, write a script. Structuring your video will help you ensure you don't miss out on the most important points.
There is no universal recipe for what works and what doesn't work on YouTube. What is essential though, is creating content the viewers enjoy watching. Here are a few ideas for your content:
Share your expert knowledge
If you are a professional Forex trader, you can share your knowledge and expertise with those willing to learn from your experience. You can create videos devoted to Forex and trading psychology, share your opinion on market news and events, comment on price charts, offer technical analysis for the financial instruments you're currently trading, etc.
Make review videos
Review videos are one of the most sought-after types of content on YouTube. Novice Forex traders often look for a reliable broker or try to decide which trading platform to choose. Most of them don't have time to read through long text-based product reviews. In fact, 79% of consumers prefer to watch a video instead of reading a text-based review. Make reviews of different Forex brokers and their trading services while advertising your business or the broker you cooperate with.
Sell your online Forex course
If you have your own Forex trading course or run a Forex Academy, promoting it on YouTube is yet another terrific way to make money and drive more traffic to your site. If you have the expertise to educate your audience, feel free to advertise and sell your online trading courses on your channel.
Whichever type of content you choose, don't forget to add affiliate links for products or services you recommend. You can include your affiliate link in the video description or add a clickable link in YouTube video annotations. Another place you can safely add affiliate links is in the 'Pinned Comment' of a video.
Be consistent
Be patient and consistent. Don't expect success to become successful overnight. Running a successful YouTube channel takes time and effort. Put out your videos consistently. The YouTube algorithm favors regular uploading, so when you create consistent quality content, YouTube itself will promote your videos to a broader audience. After your first video, it would be a good idea if you plan the next few videos ahead of time.
Another reason why consistency is key is that regular posting gives your viewers and subscribers a reason to be excited about your next video. It's a great way to get more subscribers, grow your number of views and boost your audience engagement.
Promote Your Forex Video
Now that you started to upload videos to your YouTube channel on a regular basis, it's time to get the word out. Share your videos on social networks, Forex forums and trading communities. Promoting your videos helps you gain subscribers and potential customers. It also allows you to earn money on your content and monetize your videos.
Ready to Get Started?
Having a YouTube channel is a fantastic opportunity to boost your Forex affiliate business. Once you get your channel up and running, it will become an indispensable promotion tool. Share the links to your YouTube content across other social media platforms like Facebook, Instagram, Telegram and TikTok to acquire new followers and increase your sales.