affiliate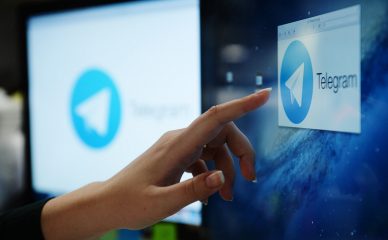 Telegram channel as a traffic source
The Telegram messaging app is gaining worldwide popularity. As of January 2021, the app had 500 million monthly active users and 55.2 million daily active users, and these numbers keep growing. Telegram attracts an active and solvent audience, which makes it a great source of income. In this article, you will learn how to create a Forex Telegram channel and start monetizing it.
What is a Telegram channel?
Telegram channels are a tool for broadcasting public messages to subscribers. This feature was added in 2015. Initially, subscribers couldn't add their comments on a topic. But with the appearance of such as @DiscussBot and @CommentsBot, the messenger turned into a full-fledged social network.
Telegram channels quickly became popular, attracting advertisers, which made them a good source of income. Your monetization income will depend on your traffic volume, the chosen <a href="https://amarketsaffiliates.com/how-to-become-a-forex-affiliate-and-earn-with-the-best-trading-affiliate-program-2022/">Forex affiliate program</a>, as well as on the target actions of your subscribers. Additionally, you can make money by offering various information products on your channel.
Types of Telegram channels
Telegram channels can be divided into public and private channels. With public channels, it's easier to attract subscribers, while private channels allow you to create the "exclusivity effect" and build greater levels of trust with your audience. Some prefer to run both types of channels. Attracting large audiences to a public channel, they offer their subscribers to switch to a private channel with high-quality exclusive content, available only through a paid subscription.
How to choose your Forex niche
When choosing a Forex niche for your Telegram channel, you should focus on:
Your expertise. To create valuable content and share your expert knowledge on your channel, you should be well versed in the subject.
The topic should be interesting to a wide audience. This will allow you to attract more subscribers and targeted traffic.
Competition. Research your major Forex competitors to gain insights into how they run their channels. It will also allow you to assess your own subject knowledge and understand whether your channel can withstand competition.
How to create a Forex Telegram channel
If you don't have a Telegram account yet, install the app from the App Store or Google Play and register. Once you register an account, you can create a new channel:
iPhone: Start a new message (tap the icon in the top-right corner in Chats). Then "New Channel".
Android: Tap the circular pencil icon in the chat list. Then "New Channel".
Specify the channel name, upload a photo, and add a description. Select "Public" and edit the link.
Choosing the channel's name and profile photo
When choosing a name for your channel, try to make it short and recognizable. Try to relate the name to your content. It should contain as much information about the channel as possible but be succinct.
The photo should also reflect the theme of the channel. As for the link, it must match the channel's name so that it can be quickly found in the search results.
How to write a welcome post
A welcome post is a great communication tool that allows you to greet your subscribers and tell them about your channel and its content. Make it informative, engaging and concise. You can briefly share your own success story, tell your audience why you chose this niche/topic and what valuable information and benefits your channel offers.
Forex Telegram channel posts
To keep the audience engaged, keep your content fresh and active. Make posts regularly. The generally recommended posting frequency is 1 time per day, and no more than 2 times per day. Your posts should be interesting and contain valuable insights or tips for your subscribers. If, for example, your channel is dedicated to Forex trading, you can post trading strategies or trading ideas, regular market reviews or share your opinion on various financial instruments.
If you are an experienced Forex trader, you can open a RAMM copy trading account with the AMarkets online broker, create trading strategies and promote them on your channel. You can share your progress and profitability of your training strategy to attract more investors to copy it. The more investors copy your strategy, the bigger commission you receive.
Monitor your channel's performance
While creating a channel is easy, the key to success is researching your target audience. Using statistical data can be useful.
Telegram provides the following channel statistics:
Number of subscribers;
Average reach of a post (only channel's own posts are considered, without shares);
Average daily number of views (without considering shares);
Number of shares: how many times other channels participating in the rating shared channel's posts;
Number of mentions: how many times other public channels from the rating mentioned the channel under consideration;
Daily posting frequency.
Use Telegram statistics to track the engagement of your audience and understand which Forex topics it finds more interesting.
How to run your Forex Telegram channel
If you want to get more subscribers, always make high-quality and engaging content.
Each post should contain new information. Simply duplicating posts won't work. To spark interest in your subscribers and boost engagement, hold marathons, gather feedback and ask to share opinions, etc. Run contests with valuable prizes to motivate your audience.
If you can't think of an idea for your contest, subscribe to similar Forex Telegram channels to draw inspiration and creative ideas from. If you manage to stand out among others, then your Forex channel has all chances to gain popularity and monetization.