More and more brokers offer their clients to deposit or withdraw funds from their trading accounts in the Tether (USDT) cryptocurrency, which is often also called stablecoins and USDT tokens.
In this article, we will talk about these stablecoins: what they are and if you should be cautious about them, or it is just another myth. We will also tell you how to make fast and easy deposits and withdrawals, as well as how to exchange USDT with FX brokers.
Bitcoin was the first popular and widely used digital currency. The rest of the cryptocurrencies appeared later. They differed in their blockchain structure, and they became known as altcoins (alternative coins). The largest was Ethereum. Its blockchain allowed to run smart contracts and decentralized applications (Dapps). This feature simplified the process of creating cryptocurrencies. Altcoins issued on the blockchain using Dapps are called "tokens".
The unknown back in the day Tether Limited issued its own token in 2015. It guaranteed the 1:1 conversion rate of the new digital currency to the US dollar. The token was rapidly developing between 2017-2018.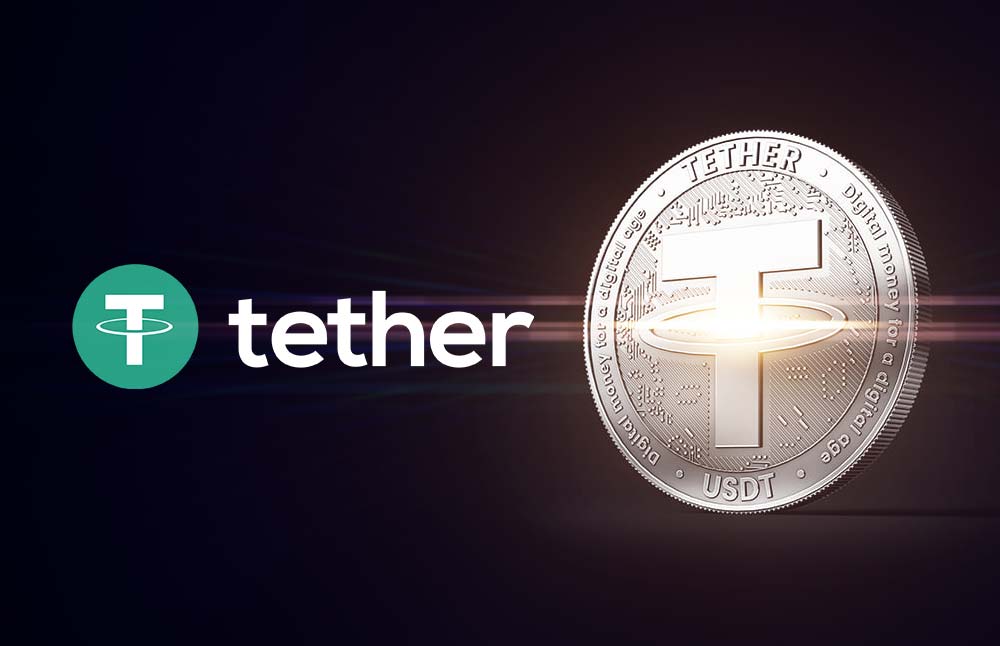 Why is it better to use Tether USD to deposit on Forex?
Control over the crypto market has been tightening since 2017. Due to various regulatory difficulties, including problems with depositing and withdrawing funds through several payment systems, many brokers had to refuse their services to citizens in a number of countries.
As the world becomes more and more open, Forex companies tend to work with verified payment systems. To be able to execute customer transactions, they require identity verification (when the client submits the requested documents for review). This procedure is greatly simplified if you use the Tether USDT crypto wallet.
In this case, the trader simply provides the broker with a 33-digit address for withdrawal. You can open an account with the blockchain chosen by the broker in just a few minutes. This is how long it takes to download and install the wallet.
As for the cryptocurrency rate, it's pegged to the fiat dollar. The commission may be minimal and depends on the specific blockchain.
To set up a crypto wallet, you don't need to verify your personal data.
Since the blockchain is public, the control over the broker is greatly simplified: you can get the transaction hash code to make sure that the money has been sent.
The transaction hash is generated for each transaction. Thanks to the wide network of exchange offices, you can withdraw tokens to electronic wallets or bank cards.
Exchange for another digital currency takes place without intermediaries. You can also earn passive income by sending funds to the Defi platform.
Some wallets have support for standard bank cards and payment systems.
Every year, new cryptocurrencies appear on the crypto market. The list of available tokens is expanding, which is explained by the lack of strict regulation in this area.
Despite all these advantages, there are also certain disadvantages. To create a cryptocurrency, you need to have specific knowledge about cryptocurrencies and blockchain technologies. The main dangers when working with cryptocurrency are the following:
Using the wrong wallet address: if the funds are sent to someone else's wallet, it will be impossible to return them.
It is important to choose the right blockchain since the commission fees and additional options and opportunities depend on it.
If you lose the secret key, the only way to access your wallet is by using the seed phrase generated when you first set up the crypto wallet. If you lose this seed phrase, the access to the wallet will be lost permanently.
Having a wallet with a cryptocurrency exchange implies that a service or company stores these keys on your behalf. There are risks of technical failures and cyber-attacks. As a result, the critical files where seed phrases are stored can be destroyed.
Another possible complication is that most brokers have this rule to withdraw money using only the same payment system used to make a deposit. For example, if you have used a credit card to deposit money, traded, and then decided to cash in your profits, the same credit card must be used. For cryptocurrency exchanges, these addresses change from time to time, which can cause problems.
You can use a crypto exchange to deposit and withdraw USDT if the broker doesn't have this requirement to use a specific deposit address or if the exchange can guarantee that it will be permanent. Setting up an account with a crypto exchange is simple. You often need to provide your email address only. The whole procedure takes no more than five minutes.
And finally, great news. We are expanding the earning opportunities for our partners. All partners who withdraw their affiliate rewards in the amount of $500 or greater to a cryptocurrency wallet in USDT and Perfect Money until the end of September will get an additional 2% of the total withdrawal amount.