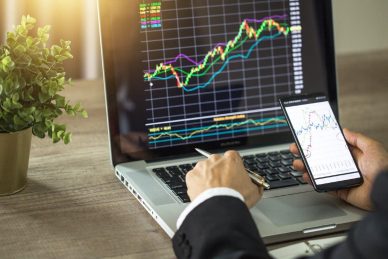 Making money in the Forex market and day trading have become extremely popular topics since the onset of the coronavirus pandemic. Millions of private investors across the globe rushed to buy up stocks or crypto. The financial markets witnessed the second consecutive year of enormous growth. Nevertheless, arbitrage with its great potential doesn't seem to have gained enough popularity.
Most Forex brokers offer their own affiliate programs and rarely use intermediaries. Many webmasters avoid these programs simply because they don't see how advantageous they can be. They don't know that brokers have a lot to offer. Affiliate rewards are paid either for the client's registration and their first deposit or based on the client's trading turnover (Revenue Share model) – you can choose a suitable earnings model. Payments are made in US dollars. You can withdraw your money even every day if you want to.
In the financial markets industry, such offers are rare. Payouts as high as $10 per verified client and commission depending on the size of the client's deposit – those are very favorable conditions. You are not tied down to one specific region or geographic location, which allows you to cover most of the world's regions. All you need is a steady connection and access to the Internet.
On the other hand, this business model is quite new, so it can take a while to figure it out. It would be reckless to start without knowledge and a well-thought-out plan. You need to acquire special skills. There's also one more thing that can complicate the situation: cryptocurrency and Forex are sometimes considered forbidden topics, so Google and Facebook may ban them.
Now, let's get down to business.
Setting up a bot in social networks and messengers
Traders respond best to trading courses or ready-made trading robots. Since the market is constantly growing, there is always a large influx of newcomers who don't know how to get started and need support.
First of all, you can browse the Internet and buy a training course or a tutorial on how to start trading Forex. Thankfully, there's a bunch of such online courses on the market. There are even free ones. If you are unsure about the quality, you can consult with your affiliate manager and ask him whether the course is worth buying.
Then, you can upload it to a bot in Telegram and offer automated training, inviting users to open an account with various brokers.

Selling a trading robot
A trading robot or Expert Advisor is an automated system connected to a trader's trading terminal and helps him trade based on the selected parameters. To put it short, expert advisors can help you avoid drawdowns, but they are still imperfect and can't guarantee 100% profitability.
You can download a trading robot from a broker (most of them offer EAs nowadays), purchase it over the Internet or build your own trading robot if you have programming skills.
This last option is the most time-consuming, while it may not necessarily turn out the most profitable. It's easier to get a ready-made trading robot and sell it. In this case, you will need a good pre-landing page that will describe the features and advantages of your EA. We recommend downloading a ready-to-use Forex robot straight from a broker. It's fast, free, and already comes with a description of its advantages, which can be used on your pre-landing page.
By the way, you don't have to use pre-landing to sell a trading robot. You can combine it with your bot and help install it "for free" when clients fund their accounts.

Channel with trading ideas
It can be any platform of your choice: Facebook, WhatsApp or Telegram. The latter has been proving to work best lately. However, the competition is higher here as well.
But where to get Forex trading ideas? It's not as hard as it may seem. You can obtain the information from other channels and post market reviews every morning. You can publish your posts manually, or you can automate your content sharing.
Of course, it will take some time to accumulate a loyal audience that will regularly read your channel and later monetize it through conversion.
Brokers rating website
This is the easiest option among those we've offered so far. The idea is to create your own website that will provide comprehensive reviews and ratings of online brokers and describe their advantages. Then the website manager buys contextual traffic or targeted ads and optimizes your resource for SEO by writing articles for targeted search queries.
It is worth noting that the easiest way does not guarantee high conversions since beginner traders need more information to open an account. We recommend using such websites for remarketing. You can also test it as your main landing page for countries with local languages ​​(for example, for Indonesia).
Where to get traffic?
There are several options for buying financial traffic. Let's consider their pros and cons.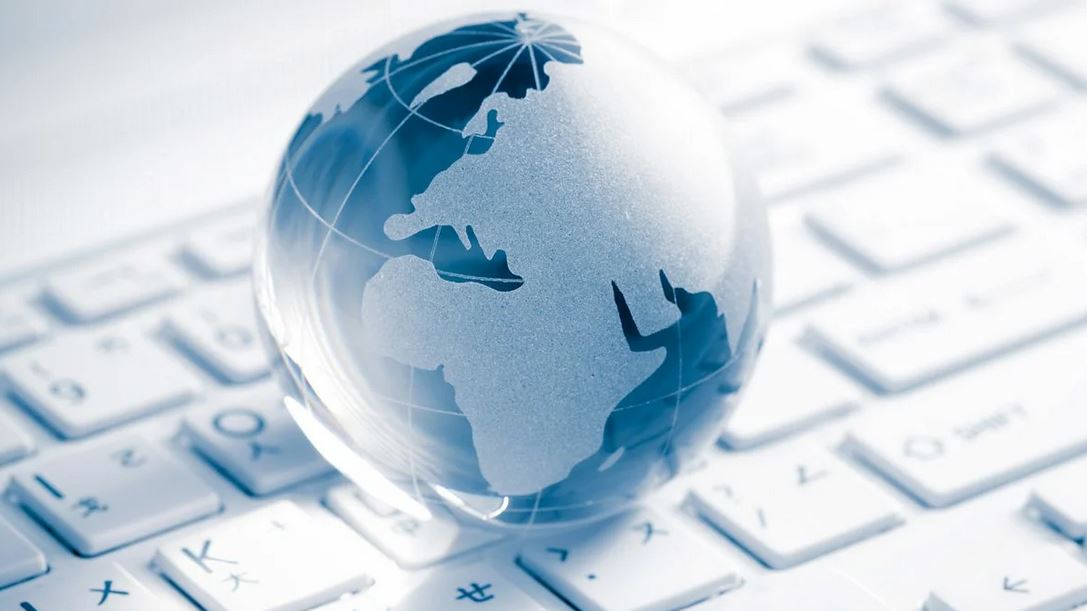 Contextual advertising in Google
Google search engine classify Forex (FX) as controversial and sometimes restricted content. For example, Google may restrict publications from a new account.
Therefore, it's better to warm up your account before using it.
At the same time, both platforms guarantee high-quality traffic since the very topic of making money from trading in the financial markets is extremely popular nowadays.
Targeted advertising
Asia and the European Union are probably some of the most significant locations in terms of traffic generation. So, you can use Facebook to get started. But remember that Facebook also bans publications and ads related to investment and certain aspects of making money in the financial markets. Therefore, it is important to set up your ads correctly not to get blocked.
Some brokers consult their partners on how to advertise their resources on specific sites, which helps them set up advertising faster and start generating a stable income faster and more effectively.
Push notifications
Selecting the right push notification ad network for sending push notifications is essential. It will provide you with cheap traffic that converts fairly well into registrations and leads. We recommend using PropellerAds or Datspush.
Buying posts in messengers, social media and forums
To do this, you can hire a copywriter who will create a good text for you (or you can do it yourself), select visuals and creatives, and make a list of channels you are interested in that cover the topics of trading, crypto, investments, financial markets, etc. Just make sure that the channel is popular so that many users can see your post. To do this, check the last 10-20 posts and access readability.
This traffic is often already warmed up and can bring good results at the start. But don't get carried away once you achieve your first success. Instead of using one traffic channel alone, try different approaches and combine them.
Complex approach
One of the most effective promotion strategies is combining various methods. It ensures a flexible approach to each client and allows you to provide him with the information he needs at a specific moment.
Create a series of questions to ask your client. This can be a financial literacy test or a questionnaire to identify the client's needs and experience. Once you get the answers, you can send some clients to your broker ranking website and offer trading robots or educational articles to others. Subsequently, by interacting with your clients and uncovering their needs, you will be able to provide them with the most suitable terms for opening an account.

Which affiliate program is the best?
Definitely the one created by the brokerage itself, without using third-party companies and intermediaries. As a rule, in this case, partners can expect faster and bigger payouts. It's better to join several affiliate programs at once and test different brokers and their conditions.
Of course, you should pay attention to the broker's reputation and recognition in the industry, remuneration rates, first deposit requirements, and the level of support it provides to its partners.
AMarkets, for example, pays partner rewards daily. Once a month, the broker offers commission-free withdrawals, compensating its partners for payment systems' commissions and fees. You can opt for the RevShare model and receive up to 60% of the company's revenue (while the client is trading) or choose the CPA affiliate scheme and get paid per qualified registration (up to $20) plus commission based on the size of the client's first deposit. AMarkets offers excellent support to webmasters, helping them to set up their business (joint strategy development, assistance with the launch of advertising on Facebook).
Also, AMarkets has secret super-profitable geolocations that other brokers usually don't offer 😉