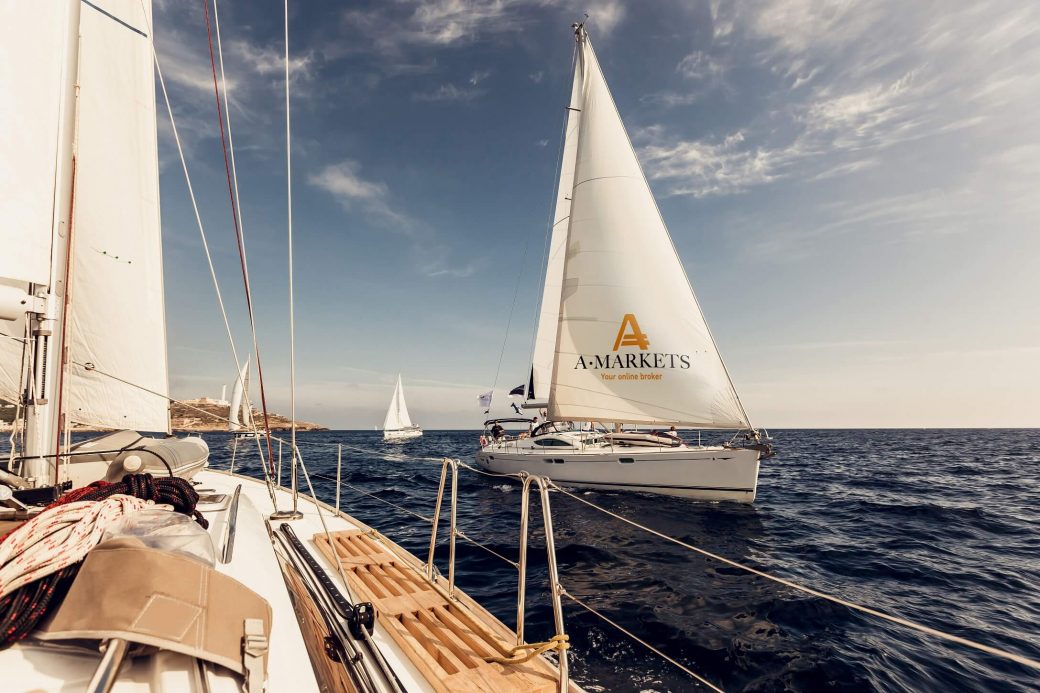 Today, AMarkets is one of the renowned industry leaders, a global broker, which has been providing financial services for over 13 years. Thanks to the constant development of new services and the introduction of new trading instruments, AMarkets has managed to gain trust among its clients. The broker offers a perfect set of conditions to trade and invest in financial markets, which is confirmed by a large number of loyal customers, who succeeded in the financial markets thanks to AMarkets.
So, what does AMarkets' path to success look like?
AMarkets was founded in 2007 and already in November of that same year, the broker participated in ForexExpo, its first international exhibition. The young company quickly gained a strong foothold among other brokers offering similar services, and in 2008 it already began to expand its presence around the world and conquer international markets. The company was developing so rapidly, that in July that same year it welcomed its 1000th client. 2009 was a special year for AMarkets. In February became the laureate of the IAFT Awards in the nomination "Discovery of the Year". The customer base continued to grow, and in April 2009 the broker introduced the SalesForce CRM system to offer its customers even better services.
This also applies to analytical service. Trading without high-quality analytics and market reviews is nearly impossible. Realizing the need to provide professional analytical support to its clients, AMarkets set up an analytical department within the company. From that moment on, the broker's clients began to receive accurate and high-quality analytics from market experts on a daily basis. To supply enough liquidity to its clients, the company enters partnership with top-tier liquidity providers, such as Deutsche Bank, Credit Suisse, Barclays, UBS, Morgan Stanley and BNP Paribas. In April that same year, the broker introduces No Dealing Desk technology (NDD) and in July sponsors a globally renowned exhibition ShowFx World. In October 2011 AMarkets launches a full-fledged Affiliate programs department.
The Company keeps focusing on introducing the most innovative technologies and services. In 2012 it launches the Mirror Trader platform for social trading. In March 2013 AMarkets was recognized as "The fastest growing STP-broker" in Asia according to Global Banking & Finance Review. In September 2013 the broker became a member of the Financial Commission, ensuring the protection of its clients' interests from an independent regulator.
In April 2014 order execution speed reaches a record 60 ms and in June that same year AMarkets wins two prestigious IAFT awards – "The highest percentage of successful clients" and "The fastest execution of orders". A year after order execution at AMarkets became twice as fast, reaching a new record – 30 ms versus the industry's average of 500 ms.
2015 was marked by more significant milestones – the broker registered its 100 000th client in August, and in November became the winner of the RACE Awards 2015 in the nomination "The best forex broker in the affiliate programs market". Tight after that, AMarkets introduced a new partnership model – "Webmaster".
In October 2016 the broker participated in the International Economic Forum, and in April 2017 got audited for due diligence compliance by Ernst&Young, a global reputable audit firm. In May that same year, AMarkets expanded its product line, adding cryptocurrency to the list of available trading instruments. In October, the company raised its partner remuneration rates, so affiliate rewards at AMarkets became some of the highest in the industry.
In 2018, the company introduced a new MT5 trading platform and completed execution certification for compliance with good execution standards by Verify My Trade.
In 2019, the broker launched Islamic Accounts, a unique cashback loyalty program, and was honored with two new awards: "Best Affiliate Program in Financial Markets" and "Fastest Growing Broker in the Middle East".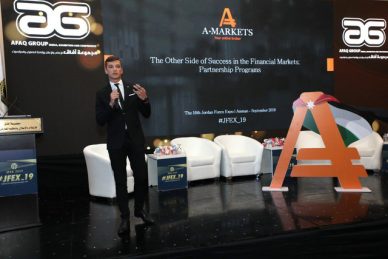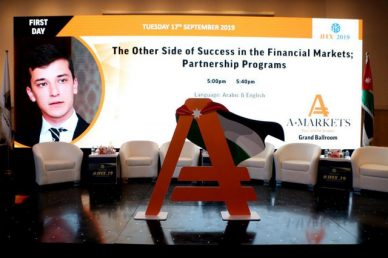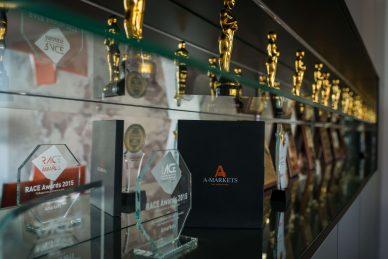 During these 13 fruitful years in business, AMarkets has grown from a small promising broker into a global financial services company, holding leading positions among the industry giants. In 2020, the company celebrated more milestones and achievements. Among them are RAMM, the top-notch copy trading service for traders and investors, and the world-class award "Best Value Broker – Middle East". The company recently launched its mobile application, which made it easier for the clients to trade on the go. High-quality service and individual approach to each client attracts more and more traders and investors to AMarkets – the number of AMarkets' active clients has already exceeded 350 000.
The company continues its expansion to new markets, growing its global client base and adding more language locales to its website to meet the needs of clients from other countries. This year, AMarkets focused on the Middle Eastern countries as the main areas of business development.
Summing up
Over the years, the company has managed to take its rightful place in the financial services sector and successfully expanded its business in many countries. Now, AMarkets offers ample opportunities to earn in the financial market and excellent trading conditions:

More than 250 trading instruments: currency pairs, indices, shares, metals, cryptocurrencies;
Ultra-fast order execution speed – from 0.03 sec;
Two world's most popular trading platforms: MetaTrader4 and MetaTrader5;
Modern platform for copying transactions RAMM;
Unique trading indicators that are available only to company's clients;
No commission on deposit and a favorable conversion rate;
Multicurrency trading accounts: USD, EUR, RUB, BTC;
Low spread and commission on trades;
Lucrative affiliate program with two models of cooperation and high remuneration rates;
Wide range of available payment methods;
Client interests are protected by The Financial Commission – compensation up to 20 000 EUR per each claim;
Various promotions and contests for partners and their clients.
For 13 years of doing business and providing financial services, AMarkets has become more than just a broker. For many clients, the company has become a partner and a reliable friend, always ready to provide assistance, help, and guide to success.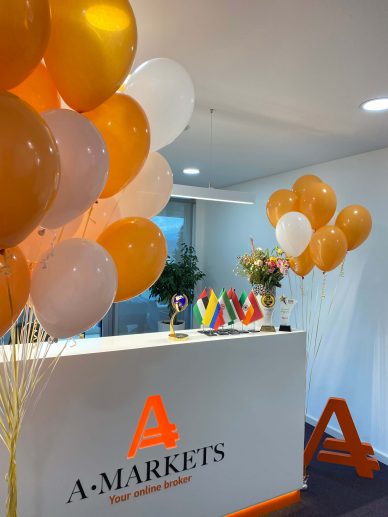 Join a trusted financial services company with a rich history and become successful with AMarkets.