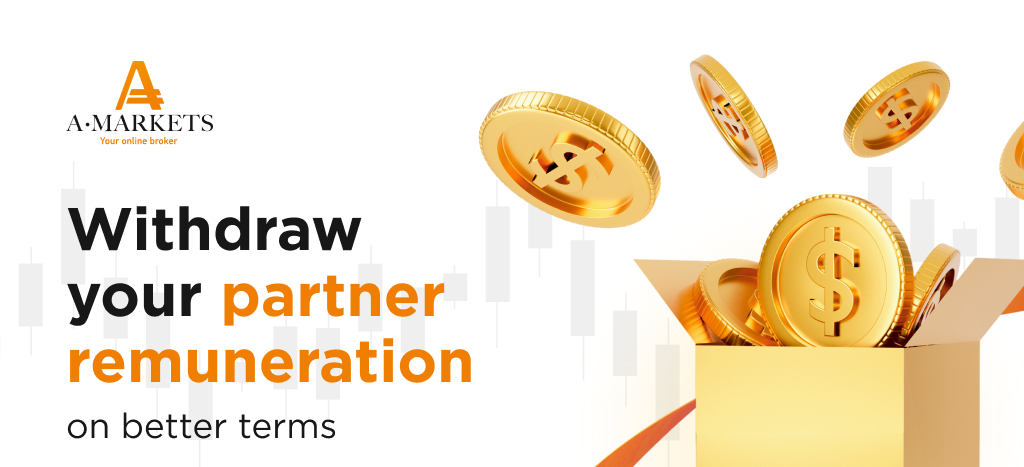 Dear partners,
We have improved our remuneration withdrawal conditions for partners. AMarkets will now reimburse its partner for commissions and fees charged by payment systems. The minimum withdrawal amount is $500 in any currency.
When withdrawing to e-wallets or via bank transfer, the commission-free withdrawal will be available once a month, for withdrawals to a USDT wallet (Tether) – once a week.
Please note that we don't offer reimbursement if you withdraw your affiliate reward to a bank card.
Earn with AMarkets and get 100% of your profit!
Learn more about this promo here.